Managing the challenges throughout corporate digital transformation
30 April 2020 — Consolidating Reddal's observations and learnings on corporate digital transformation subject via 2018-2020, this article discusses the identified challenges and provides suggested actions to maximize the return of digital transformation.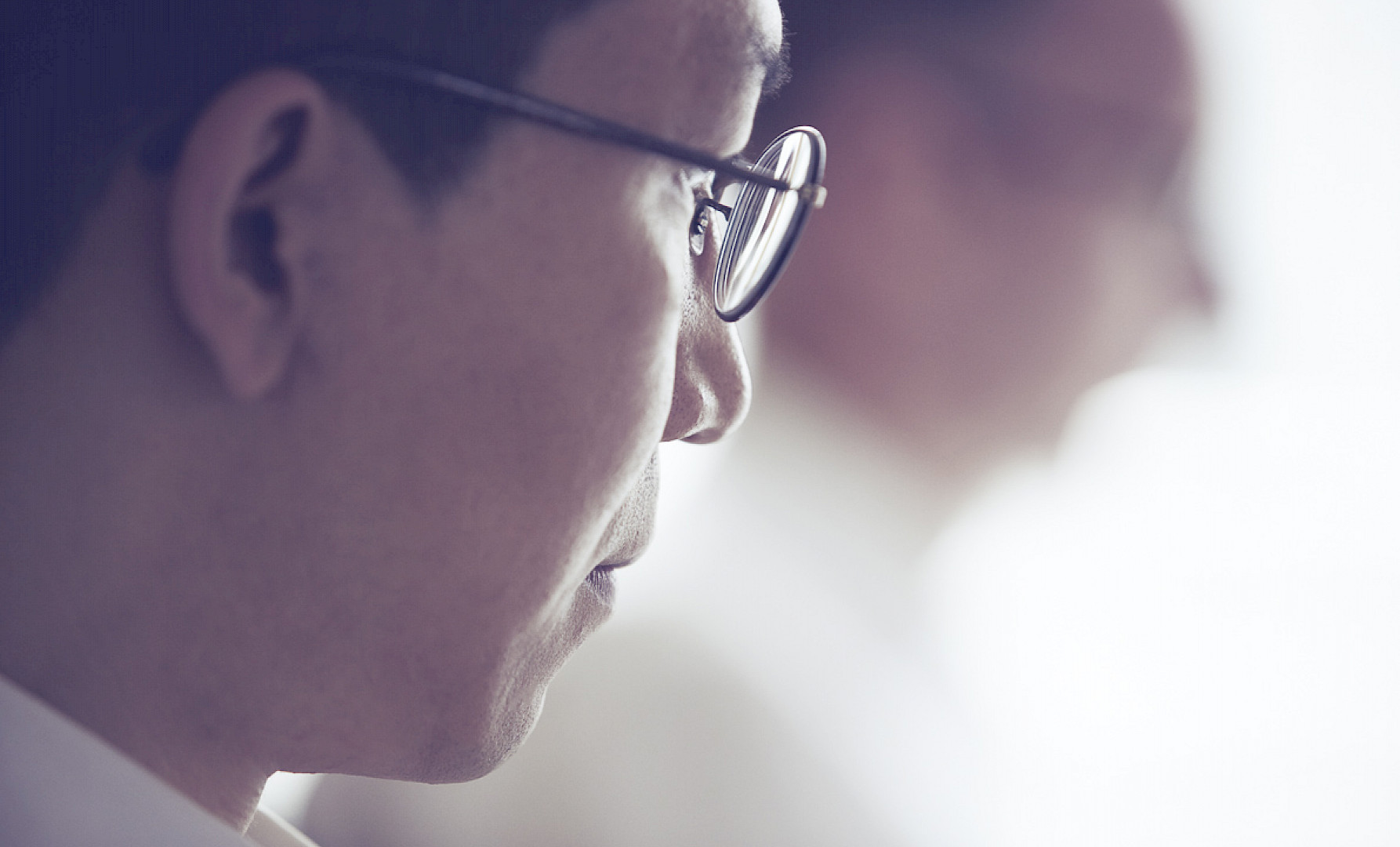 Problem
Although markets are filled with success stories created by the digital natives, driving transformation in an established organization can be rather challenging, recursive and with uncertain outcomes.
Why it happens?
The limited understanding on digital technologies, unrealistic and ambiguous goals, path dependencies and change constraints within different parts of organization, as well as lack of IT talents impede the progress of transformation.
Solution
Digital transformation requires a consolidated, collective top-down approach throughout different parts of the company. Companies should be open to leverage partners in training internals and addressing resource constraints of digital talents.
Download this post (PDF)
Digital transformation is becoming a hyper trend, Finland among the leaders
Along with the fast evolvement of digital technologies, digital transformation has been gradually becoming an inevitable topic on the CEO's agenda[1] . Digital transformation is defined as "a new development in the use of digital artifacts, systems, and symbols within and around organizations"[2], which induces changes to the level of individuals, organizations as well as society[3]. Numerous success stories that highlight digital transformation bring disruptive changes to the industries and markets, enable formation of new business models and ecosystems, and reshape the corporate's competitive advantages. Among the EU member states, Finland is considered to hold the leading position on digital economy and society development (figure 1). Powered by noteworthy competitive advantages on the human capital's digital skills (76% of the population have basic or above basic digital skills which is far beyond the 57% EU average), Finland outperforms on digital public services and digital technology integration[4].
Although novel business models are created by the digital natives, such as UBER and Airbnb, driving transformation in an established organization which operates in sectors that are unfamiliar with digital technologies can be challenging. Recognized organizational change constraints[5] as well as scarcity of talents capable of driving change[6] impede the transformation progress as well as the realization of value. Consolidating Reddal's observations and learnings on corporate digital transformation subject via 2018-2020, we aim to discuss the identified challenges at each change stage and provide suggested actions to maximize the return of digital transformation.
Challenges in basic corporate digital transformation methodology
As we are gradually entering into the digital era in which market disruptions are becoming more frequent, established firms need to make sense of digital technologies and transform their organizations to the new market environment. Driving changes in organizations require a consolidated process from generating the momentum generation to change institutionalization. Kotter proposed an eight-step change model to guide managers in driving strategic transformation[7] (figure 2). The first three steps: 1) create a sense of urgency, 2) build a guiding coalition, and 3) form a strategic vision and initiatives that aim to form the climate for changes. After that, the transformation leaders should engage the organization via 4) enlisting a volunteer army, 5) enabling action by removing barriers, and 6) generating short-term wins. In the end, in order to fully implement the change, the organization should 7) sustain acceleration and 8) institute change. In practice, digital transformation is seen as a continuous process which requires a constant and iterative change effort.
Through observations from the practice, digital transformation may encounter challenges, and pitfalls can occur at any stage of change management. Table 1 lists the identified challenges against Kotter's 8-steps change model.
Table 1. Observed challenges in digital transformation

Kotter 8-steps

Identified challenges

Create a sense of urgency

Inability to sense the value and potential of digital technologies to corporate's business model and market competitiveness

Build a guiding coalition

Lacking top-level commitment, the bottom-up transformation often fails
Without clarified company level leadership, business units are siloed with own data solutions and preferences

Form a strategic vision and initiatives

Lack of capabilities in forming a top-down transformation plan
Lack of technical understanding
Lack of investments
Over-promise on return of digital transformation
Ambiguity of digital transformation leadership

Enlist a volunteer army

Individuals being overly occupied in daily operations and transformation work being deprioritized
Lack of organization buy-in

Enable action by removing barriers

Organizational resistance
Siloed business unites with varying challenges and conflict of interests
Challenges caused by technical uncertainties
Inability to upgrade or integrate legacy systems

Generate short-term wins

Lack of competence in identifying the truly value-adding quick-win cases
Difficulty to quantify the value addition

Sustain acceleration

Lack of competence in driving end-to-end digital transformation
Resource and capability gap in development and implementation

Institute change

Inability to train the workforce with new way-of-working
Lack of competence in forming a sustainable pipeline for build-and-run data applications
Managing the challenges with concrete transformation planning and actions
Although it seems that a successful digital transformation is nearly impossible, dozens of cases have proven otherwise. It is difficult to transform an organization both in terms of used fundamental technology and corporate mindset, but with careful planning that considers the unique intricacies of the company on practical level, the transformation is without doubt possible.
Making realistic expectations on transformation targets
During the past few years, adoption and migration to a public cloud platform has increasingly become the first option for both established enterprises as well as small companies. Public cloud provides unparalleled accessibility and flexibility to its users and therefore, unsurprisingly more and more companies aim to migrate their legacy systems to a hybrid or full cloud architecture. Changes as such enable cross-functional organization, data-driven business value creation, reduced latencies, streamlined processes, tightened controls and safeguards. However, the migration requires the organization to commit and work towards the same transformation target. In addition, migration to a new digital platform does not only imply technology adoptions, rather it requires continuous long-term efforts in shifting the way of working throughout the organization. Therefore, we suggest organizations (especially large-scale established enterprises) should set up realistic targets and expectations, taking into account the complexity of the transformation.
Ensuring strong leadership on the transformation program
Our observations from real-life cases indicate that a digital transformation effort is likely to fail without strong leadership and commitment from the top management. On the one hand, the commitment from top management generates the sense of urgency as well as needed resources and capabilities for the transformation. On the other hand, change leaders often run into complications and conflicts of interests as digital transformation often involves multiple internal and external stakeholders and massive number of tasks. We recommend the transformation leader to first create in-depth understanding on both the digital technologies as well as the substance knowledge that is associated with the core business of the organization, before creating a holistic and top-down driven transformation plan, and setting up strong governance for the implementation activities.
Partnering with experienced players
For most organizations, massive digital transformation is a new practice for which the organization lacks inhouse capabilities in driving such complex work. Partnering with experienced system integrators, managed service providers and data analytics startups will help in bridging the capability gap. In addition, we encourage the organizations to learn from their partners and from the organizations that have generated successful experiences from other industries. Such collaboration supports cross-boundary learning and helps the organization to prepare for or even prevent the common pitfalls.
Taking in digital competences by recruitment/retrain internal workforce
Digital transformation requires commitment, will and proficient resources. However, talents with digital skills such as data scientists are scarce resources. Based on our analysis, there will be a lack on the talent market for potential qualified data scientists in Finland still for the following three years. By our recommendation, there are coping mechanisms organizations should leverage to address these resource scarcity challenges. Partnering with companies which have the required talent pool can be a good approach to address the critical resource need at least in a short term. This can be further supplemented by taking advantage of open innovation and crowdsourcing platforms where possible. Finally, the organizations should consider increasing their competitiveness and attractiveness as an employer by, for example, increasing brand recognition and building a strong trusted employee community.
Ensuring solid use cases behind the transformation
Digital transformation should not be initiated without a convincing and business-relevant use story. As digital transformation is becoming a buzz-phrase, some organizations expect that the business challenges they are now facing will be addressed through a massive digital transformation without carefully assessing the exact business implications. Starting digital transformation without a proper business case assessment may lead to organizations running into constant implementation challenges and incurring high costs due to the ambiguous definition of the business case.
Managing the spectrum between exploitative projects and explorative projects
Digital transformation may be associated with both exploitative and explorative projects. The first advocates small, incremental changes to the organization, while the other supports big bang type transformations in which radical technical and cultural changes occur in the company in short time. Based on our practical experiences, we suggest a careful balance between the incremental and radical changes depending on the market rate of change. In turbulent markets, radical change efforts may be seen as more valuable. However, even in this case, we suggest to avoid innovating for the sake of innovation, and rather to consider the potential benefits of incrementally scaling up the successful digitalization attempts to maximize the value creation.
Patience and persistence
Based on our observations, we can conclude that digital transformation is difficult and challenging in established enterprises. Although the digital platforms and technologies are at easy reach to be adopted, transforming an organization into the digital era requires consolidated changes on multiple levels including people's routines, behavior and culture. It is therefore critical for change leaders to remain patient and optimistic towards the potential future that digital transformation is leading us to.
---
References
[1]World Economic Forum (2018) The Digital Enterprise: Moving from experimentation to transformation,http://www3.weforum.org/docs/Media/47538_Digital Enterprise_Moving_Experimentation_Transformation_report_2018 - final (2).pdf.
[2]Bounfour, A. (2016) Digital Futures, Digital Transformation. Springer.
[3]Legner, C. et al. (2017) 'Digitalization: opportunity and challenge for the business and information systems engineering community', Business & information systems engineering. Springer, 59(4), pp. 301–308.
[4]European Commission (2019a) Digital Economy and Society Index 2019 Country Report Finland.
[5]Gao, S. et al. (2019) 'Digital transformation in asset-intensive businesses: Lessons learned from the metals and mining industry', in Proceedings of the 52nd Hawaii International Conference on System Sciences. Grand Wailea, Maui, pp. 4927–4936. doi: https://hdl.handle.net/10125/59930.
[6]European Commission (2019b) Integration of Digital Technology, https://ec.europa.eu/digital-single-market/en/integration-digital-technology-desi-dimension-4.
[7]Kotter, J. P. (2012) Leading change. Harvard business press
Tags
Digital transformation, Change management, IoT, Digitization, Corporate transformation, Information technology, Internet of things, Digitalization, Finland, Europe, Commentary