Building a global perspective through international expansion – opportunism, virality and agility
26 June 2014 — Our mission at Reddal has always been to contribute to the growth of companies of all sizes globally. During our four years of operations and two years of international expansion, our mission has remained fundamentally the same but has become deeper and more insightful as we have gained more experience of global operations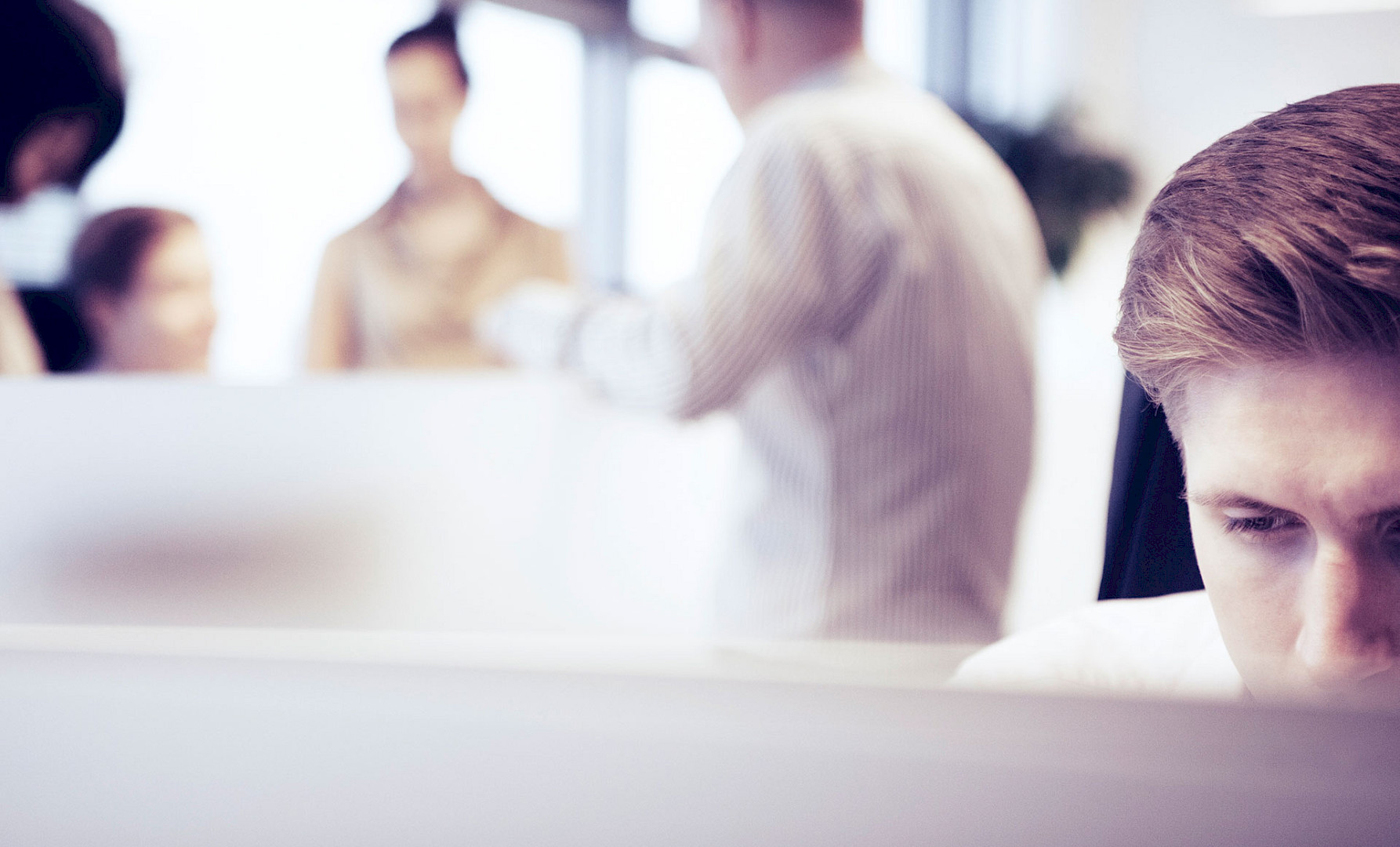 Download this post (PDF)
Our mission at Reddal has always been to contribute to the growth of companies of all sizes globally. During our four years of operations and two years of international expansion, our mission has remained fundamentally the same but has become deeper and more insightful as we have gained more experience of global operations. Currently, our staff members are operating in multiple European and Asian countries, the Middle East and the US. In return for having continuously pushed for increased international operations and staffing, our view on how to best realize our mission has become more detailed. As we are now about to open our next office in the Middle East, and are preparing for the ones after that, we wanted to share some of the lessons learned so far.
Helsinki – a business plan was made… and adjusted as the situation evolved
We began operations with a small office in Helsinki in 2010 with the aim of helping Finnish companies grow and develop. Our initial business plan was to have a balanced portfolio of large and small clients, fueled by our cost effective revenue model. The plan suggested we would focus on the domestic market for the first five years, before starting expansion of the concept to foreign markets. Very quickly, however, large corporations in Finland became by far our largest segment. Although today we serve a number of growing SMEs, the majority of our Helsinki office revenue comes from stock-listed major corporations. The viral effect among senior corporate management is significant and thus word-of-mouth among executives has been a key growth driver for us. Meanwhile, the SME sector, while equally important to us, has been more difficult to reach with the same magnitude as the executives are less broadly networked and less interactive.
Our first years in Helsinki taught us that expansion is hard to plan – it takes some time in the market to truly understand what drives the growth of your customer base and the initial plans you had may often not materialize as you had foreseen. The key is to have a solid vision and a clear value proposition, while adapting to new situations and seizing opportunities as they materialize. On the other hand, while adapting and changing our business plan locally, we have also established processes that boost our scalability, such as our recruiting methodology and the way our back-office operates. These in turn now drive our scalability internationally.
Seoul – another lesson learned about the importance of agility and word-of-mouth
At the end of 2011, we set our eye on Asia and started looking at opportunities to expand there to gain a better understanding of global business and increase our diversity and talent pool. Seoul in South Korea has direct flights from Finland and a good infrastructure, and setting up a company there is straightforward. We saw Seoul as a way to gain a foothold in Asia and as an excellent hub for recruiting. The status of South Korea as one of the most technologically advanced consumer societies was another factor; surely some of these skills would prove valuable for our European clients as well.
As in Finland, while the base premises for our operations in South Korea still hold, the focus of the Seoul office and the key clients we serve has developed over time. Initially, the office began operations as a supporting office for Helsinki: a lot of the work related to Asian markets was conducted by our Seoul office, and it also served as a competence center for much of our market research work. However, our thoughts on key client segments in North East Asia changed as we got more experienced in operating locally. The initial idea of building a bridge – helping European companies expand to Asia and vice versa – has steadily shifted towards growth-hungry Korean technology companies looking to expand regionally in Asia and globally. We built traction in this segment very rapidly due to the high degree of interaction and networking in this sector; through successful client engagements and word of mouth we were able to gain a strong presence in fairly short time.
A new focus area that has emerged over time is helping local managers build new skills in areas such as international business and innovation. In addition, many government organizations that are driving a transformation into "creative economy" are interested in our expertise, driven by the image of Finland as an up-and-coming mobile technology hub. This has led us to take a fresh look at our mission – our role has evolved not only to help companies grow globally, but also to help the local business ecosystem find ways of being increasingly effective as a part of the global economy. Interestingly enough, the more we have done this in South Korea, the more we have been able to share insights also in Finland, so there is a clear positive cycle here. In a way, the lesson from Helsinki has been repeated – provide a clear value proposition, execute strongly and pivot when needed in order to operate in a segment which is viral. Moreover, we realized that it is beneficial to seek to contribute to the local business ecosystem beyond our "business as usual". This type of social responsibility is particularly important in Asia, but certainly is received positively in most locations.
One crucial lesson learned from expanding into South Korea was to go for a low-cost market entry when the uncertainty is high. To keep costs and risks at a minimum we started with a small satellite office. Costs were further managed with a combined office-residence and desk space in an incubator. Due to very limited up-front investments and low operating costs we had both the time to learn more about the market, and the agility to refocus and be opportunistic vis-à-vis new business opportunities. In many ways, the lessons learned here have also provided us with a model for future international expansion. However, we have also learned some lessons the hard way. Paying attention to cultural differences is critical, and it takes significant time to really start understanding a foreign culture. In our case, it took close to two years before we managed to get the office culture in our Seoul office stabilized, and it was also a big challenge to get people from different cultures to understand each other and to work effectively across borders. We invested a lot in developing this, and it has paid off. For example, all hires in our Seoul office spend at least a month working in Helsinki office, in order to develop the necessary personal connections and cultural affinity to then be able to work effectively as a global team. Similarly, we have sent many staff members from the Helsinki office to Seoul, to get a feeling for what business in Asia is like.
London – getting connected to one of the world's most active financial hubs
Connecting with extensive viral networks that provide the word of mouth to drive our growth was a key lesson learned from both Helsinki and Seoul. No surprise then that London as one of the world's most active financial hubs caught our attention, being a very connected, viral location to tap into. While the client relationships that come out of London may actually be executed elsewhere (most typically across Europe, and often Eastern Europe), the role of the city as a connection point cannot be overstated. It is also a great place to benchmark our value proposition, given the intense competition the market offers (not entirely unlike Seoul, where competition is also fierce in our line of business). In terms of clients, London and its vast private equity ecosystem provides access to some of the most interesting European technology growth companies and SMEs. In addition, just like Seoul, it is an excellent source of truly global and diverse top talent, an ingredient that is critical for our success.
To manage the costs, we chose to initiate our presence there by sending staff from the Helsinki office on short trips, and by engaging one of our experienced senior advisors who is based in London. This has allowed us to benefit from the network and connections that can be built there, without committing to undue upfront costs. Indeed, our first engagement in the Middle East was a direct result of our connections in London, and thus the city has already had a positive impact on our further expansion. We also see a continuous and growing interest in our services in London, which indicates that our value proposition meets the requirements of one of the toughest markets in our field. However, to move forward we will at some point need an address there, and have started the work to make this reality. Here, due to the high costs of wrong moves, we have nevertheless decided to proceed cautiously and take it step by step, expanding as we see demand growing.
Dubai – connecting to the Middle East and emerging markets
Operating in the Middle East, we have an opportunity to take part in the rapid development of many emerging and frontier markets in the region. Even more so than Seoul for Asia, Dubai represents a true hub and center of business for the whole Middle East and North Africa (MENA) region, and is thus a logical place for the MENA office. The fact that Dubai is also well connected to the other African markets is a definite advantage; especially Asian companies use Dubai as their hub for entering Africa, and there are also close ties to financial centers like London (and from there to other areas, such as Latin America). Also, the talent pool that we can tap into brings a great addition to our global capacity. Most local hires are highly flexible to work across the broader Middle East, making Dubai more of a center of gravity than center for local work. This is a clear benefit, as the insights we are developing about the surrounding region and particularly emerging and frontier markets are highly valuable to our existing client portfolio globally. Both for our Nordic as well as Asian clients, MENA offers a very interesting opportunity in multiple ways.
Building on our past experiences, we know the benefits of low upfront investments and are again beginning with a low-cost pilot as the market entry method of choice. Reddal Dubai will begin with desks rented in client premises. Thanks to the existing clientele and the low initial cost structure, the office is profitable from day one, a comfortable starting point for building a business.
Going forward: an eye on the Americas
Miami follows Seoul and Dubai in our series of emergent, appealing hubs that we have found partially through an existing client. The city is increasingly trying to position itself as a technology hub, at least as far as digital media goes. However, and more importantly for us, Miami is in a unique location as a beachhead from which we can work with high-growth Latin American markets. Although the individual markets in Latin America are fragmented and challenging because of large distances and the lack of infrastructure, an office in Miami will, we hope, help us develop an initial reach into these very interesting markets. In addition to Latin America, we expect that our presence in Miami will also lead to interesting work among local companies as well as in the rest of the US.
Expansion in the Americas continues as we build our track record and strengthen our presence through word of mouth by targeting viral, well networked segments. Naturally, an office in the Americas will also add a further strain to our operations in addition to the challenges of growing the business: managing a third office in a completely different time zone will require us to move into an efficient and truly global 24/7 operation. This surely will put our internal processes and infrastructure to test! This is one of the reasons we already started a program to strengthen our back-office processes and platforms, in order to avoid that our expansion is slowed down by inadequate in-house processes. For sure, expansion into Americas, just like Asia and MENA, will further test our ability to adapt to a new culture without diluting our company culture, mission and vision.
Our recipe for expansion – an open mind, adaptability, and systematically building processes for global ops

Throughout our expansion effort, our core mission has remained the same: providing growth accelerating services to companies of all sizes globally. Along the way, '24/7' and 'truly global' have become increasingly important elements in the mix, in order to truly serve our demanding customers and provide value from our new locations. Here are some of the lessons we feel we have learned so far, and that we plan to leverage going forward:
Focus on the mission – Reddal aims to bring world-class business development services affordably to companies of all sizes globally. Thus, we seek to have a global footprint by being both in new geographic regions and in time zones we currently do not operate in to have a 24/7 service. We promote sustainable growth in economies, and in all our expansion efforts we strive to also contribute to the societal change occurring in the locations we operate in. These elements are also guiding us as we consider new areas to expand into
Target viral segments – We target segments that are well connected and networked and that have pressing issues to be solved, such as the IT growth companies in Seoul, private equity sector in London, or industrial corporations in the Nordics. Just like our mission, the availability of client segments that fit this description is one of our expansion criteria
Connected hubs with flexible top-notch local talent – We set up in geographic areas with good infrastructure and logistics, looking for well-connected hubs where we also can tap into a skilled talent pool that is able and willing to work across a larger nearby region
Seek synergies in expansion – Value-add for the whole client portfolio and other offices can be more important than immediate short-term financial success. A new location should contribute to our knowledge and talent pool and benefit our global client portfolio through providing valuable insights; if it can do this, there is a base for long term success
Opportunism – When there is interest and a client base, we seize the opportunity to expand to a market
Agility – Geographic expansion is always full of surprises, and thus a "lean startup" approach is needed; the key is to start small and lean, continuously evaluate, challenge and develop the existing approach to ensure progress. By starting with a low-cost entry, there is time to adapt to the market, and to develop an approach that fits local needs
Throughout this growth journey to 40 employees and three offices in four years, Reddal has been self-financed, and our low-cost, virality-based, opportunistic approach has been the key driver of progress. Although growth is still fast in our Nordic markets, we realize that this market is limited and that to truly work with the CEO-level issues we need to have a global view. In fact, today both our small and large clients are de facto global and expect that also from us. The expansion steps taken so far are merely the first ones. The Helsinki office is still driving our growth in Northern Europe, finances a lot of our operations, and still has plenty of potential. Yet at the same time we need to build a base for our next growth waves. A key challenge now, internally, is to boost our team working skills and knowledge development processes for global operations, and to develop a global technology platform to increase our scalability and ensure efficient global cooperation and communication. As our regional offices grow, new global insight provides further opportunities to develop independent perspectives and to help our clients leverage those, but only if our internal processes are able to support a truly global mode of operations.
As has been the case so far, our thinking evolves continuously. International expansion is an iterative process and our expansions methods may change as we go forward. However, by keeping an eye on our mission, and by maintaining a clear and concrete value proposition, we believe we will have a solid base to evolve further. Thus our main lesson from international expansion is perhaps that it is definitely worthwhile – as long as you manage the risks, adapt to the local environment and keep an eye on synergies, the benefits far outweigh the difficulties along the way!

Per Stenius, per.stenius[@]reddal.com