Smart homes are coming - who will be in them?
22 March 2015 — The smart home market is undergoing rapid growth. Although this is a complicated market, and one where integrated and networked solutions may be required, it is also ripe for beautifully simple innovation, as demonstrated by some of the startups in the field.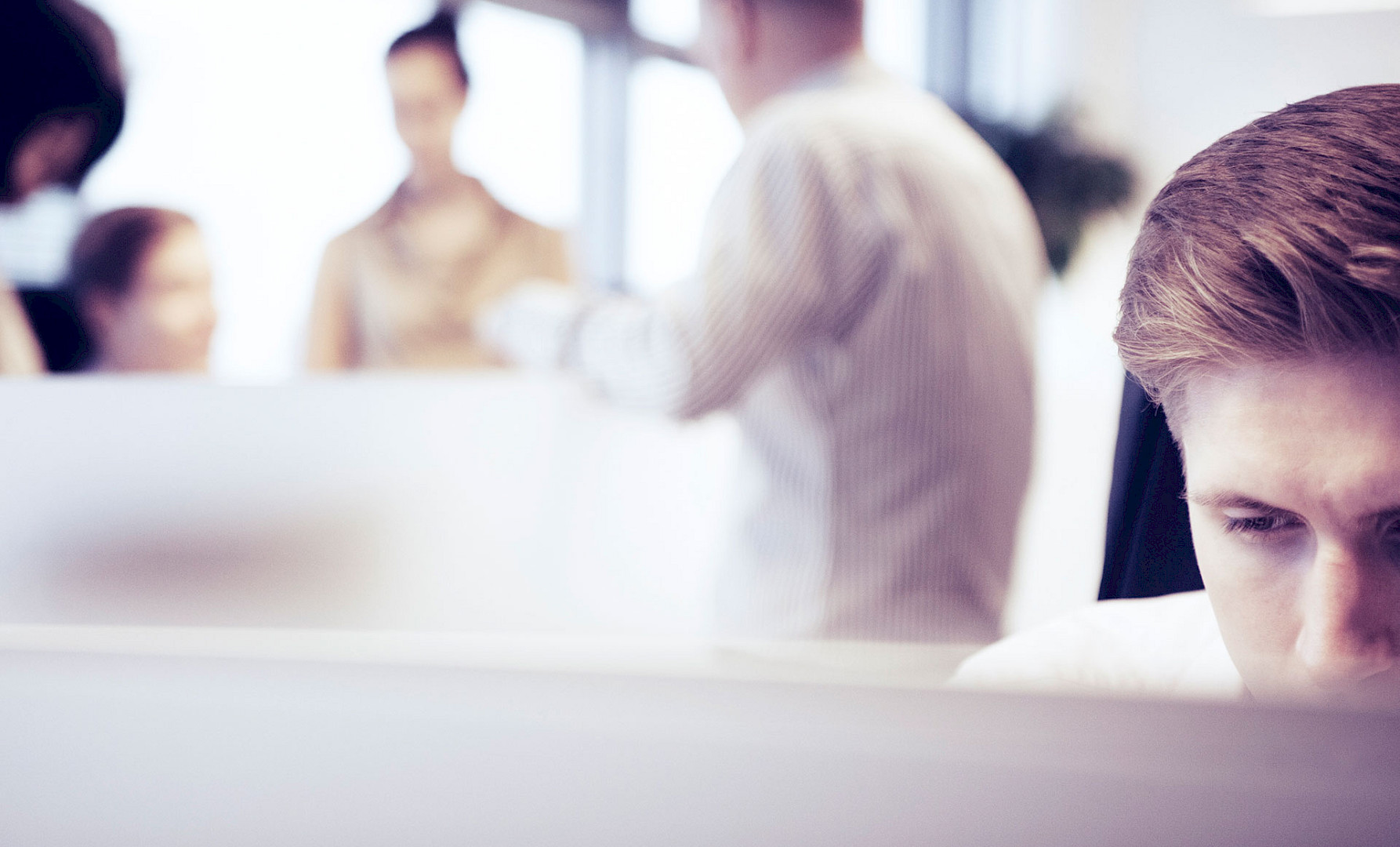 Download this post (PDF)
This article originally appeared as a post in LG CNS BLOG (www.lgcnsblog.com) on 22.03.2015. Reproduced here with the kind permission of LG CNS.
In LG CNS blogs, we tend to talk about the largest trends that are on-going. My recent posts have included fintech and cybersecurity, and so it is time for another of the big ones – smart homes.
This is a market that is predicted by some analysts to reach up to 100 billion USD by 2019, and that is already sizeable, estimated at several tens of billions USD last year. However, given the complexity and fragmentation of the market, these estimates should be taken with a grain of salt – definitions may vary considerably. What is clear however, is that it is growing fast, some expecting 20% annually. The fastest growth is expected in the US, Brazil and many Asia-Pacific countries, while the big prize long term is expected to be China. Although this is a complicated market, and one where integrated and networked solutions may be required, it is also ripe for beautifully simple innovation, as demonstrated by some of the startups in the field.
It is a big market, it is growing, and everyone is running in
The opportunities embedded in the Internet of Things (IoT) and in particular the smart home market made headlines when Google announced its acquisition of Nest, a company making a smart thermostat, for 3.2 billion USD. While companies like Google, Microsoft, Apple and Amazon have tried entering the home via various home entertainment devices (and some failed forays into home energy management), the Nest acquisition made it clear that the battle for home dominance had reached a new level.
Google is not alone – Intel recently acquired German company Lantiq (home networking technology company, spun-off at 280 million USD from Infineon in 2009) at an undisclosed amount, and Samsung has been equally active acquiring companies like SmartThings for 200 million USD (smart home controller and home automation) and Quietside LLC (US air conditioner distributor). Samsung is also integrating smart watch and smart TV into its smart home concept, and similar moves are expected from companies like Apple.
But the big consumer brands are not alone. Companies like British Gas (acquired AlertMe, smart home platform technology, at 100 million USD), security company ADT, telecoms like AT&T, Comcast, Verizon and SKT, and even Time Warner are all entering the race with various offerings, alongside with incumbent home automation players like Control 4. Western players are not alone. Chinese smartphone attacker Xiaomi is taking the lowcost approach in smart homes also, introducing its Mi Module that connects appliances, at a price of a few dollars.
While a lot of big companies are rushing in with ambitious announcements, big acquisitions, and complex partnership deals, the small players are not standing still. One of the highly successful crowd funding deals in the past years has been smart home security device maker, Canary, whose indiegogo campaign for 100,000USD was vastly oversubscribed at 2 million USD. The simplicity and functionality of this product selling at 249USD shows what a fascinating market the smart home can be – even a small player, with a shoestring budget, but with design smarts and end user focus, can come up with something highly competitive. It is also interesting to see that these new entrants are very aware of the security issues:
and are addressing them. It is no surprise that Canary chose the security market as its initial target – security ranks as the top reasons for getting a smart home solution. A recent survey indicated that 67% ranked security as the number one reason overall, and 90% ranked it as one of the top reasons. Energy management was another feature ranked highly, as well as pet monitoring. The same survey also mentioned cost – 51% of the American consumers surveyed indicated they would pay up to 500USD for a fully equipped smart home, with one third being willing to pay between 500-3000USD. Consumers want value for money, so despite the large potential this will not be an easy market.
Strategies differ – the big winners may be those who focus on the user
The smart home market is a battleground that brings together multiple industries fighting for dominance, and thus the key question is what strategy will win. Consumer brands, internet companies, household appliance manufacturers, mobile device manufacturers, utilities, telecoms, cable providers, security and home automation companies and even media and entertainment companies, as well as focused startups, all clash into each other in this space that wireless internet connectivity, cloud computing, cheap sensors, low-cost microcontrollers and easy-to-develop and simple-to-use apps on smart phones and tablets are revolutionizing.
A broad range of strategies are being applied in the market. Most players are not only using one of these, but rather combine multiple elements into their attack plan.
Acquire and build presence – this is the standard approach that is prevalent in practically all big players' strategy; however, given the challenges of integrating acquired companies, and the propensity to pay too much when the hype is on, this approach has its risks and by itself will not suffice
Build on existing access to premises – utilities, telcos, cable providers, home security companies are all trying to expand based on this approach; Samsung's acquisition of Quietside is also an attempt in this direction. Having good access to the customer is a key element in a convincing sales process
Make great devices, leverage mobile apps for control – many startups, like Canary, are using this approach, but also mobile device manufacturers like Xiaomi; the successful ones are likely to leverage the hype and vitality that a well-designed device can generate
Extend the reach of a dominant operating system – we see all the big players Google, Apple and Microsoft taking a step in this direction, as well as players like Samsung; on a higher level this happens on the network and API layer
Build a networking platform with extensive connectivity and control features – home automation companies, some now acquired by larger players (such as SmartThings acquired by Samsung) are pursuing this approach
Create your own complete ecosystem (appliances, devices, operating system, automation and networking and even services) while – more or less – declaring openness; players like Samsung and LG, with their broad offering, are able to pursue this approach, but must take care not to alienate others
While there is no shortage of impressive press releases and clever strategies in this market, in the end a key driver will be consumer adaptation. For this, simplicity, ease of use, and reasonable if not low cost will be critical. Given that these type of solutions usually are the domain of startups, we can expect user-friendly innovation such as that demonstrated by Canary to continue. As a corollary, expect the high profile acquisitions to continue. For the big companies, the key question is likely to be who comes up with the best ecosystem and standards. Meanwhile the service providers, many of which are playing a more regional game, will probably be betting on multiple alternatives to secure their place in the value chain.
Will it be integrated in the end?
In the end, humans have a limited bandwidth, and most people are probably not interested in having tens of applications in order to manage their smart home. It seems reasonable that some type of integrated smart home ecosystem will develop. Those who have followed the development of home entertainment and in particular hi-fi equipment, where music centers are able to connect to practically any source imaginable, may expect the same to happen more widely in the home. A key challenge will obviously be interoperability. The benefits of a smart home are there, but user adaptation will require more than just fancy features. A recent customer survey indicated that in addition to the average consumer not being aware of smart home solutions being available (over 60% did not know about them), the largest barriers to adaptation for smart home technology are lack of perceived value, concerns with privacy and concerns with price. Together these covered 80% of the answers on why consumers had not adopted smart home technology. Given the low awareness consumers show in regards to smart home solutions, the sales process plays a key role.
Past failures in this market have shown that whether it is energy, security or control of appliances in the home, concrete benefits with simplicity of use, privacy and reasonable cost will be key. If a standard emerges which can provide this, and cater for useful devices, we may indeed see an integrated approach emerge. The standards game is already on-going in the internet-of-things arena, with players like AT&T, Cisco, GE, Intel and IBM, for example, teaming together. This is likely to take some time, however, due to the extreme market fragmentation. Meanwhile, nicely designed standalone devices, that can provide some expandability, are likely to be the preferred initial choice for many. All this will make for a very dynamic and innovation rich market, where the customer will have a lot of choice.
Figures
An interesting graph is available at http://marketrealist.com/2015/02/intel-acquired-lantiq-expand-gateway-market-iot/ (assuming copyrights are handled right)
Further reading and references
Smarthomes, IoT (internet of things) and M2M (machine-to-machine) are big topics and there is a lot of material about them. An easy way to get started is to visit the zdnet website: http://www.zdnet.com/topic/tapping-m2m-the-internet-of-things/
This blog is based on a broad range of articles and reports. I list some of the more interesting here:
http://www.forbes.com/sites/michaelwolf/2015/02/13/iot-marketconsolidation/
http://www.forbes.com/sites/roberthof/2014/01/13/look-out-apple-google-just-bought-nest-for-3-2-billion/
http://www.forbes.com/sites/michaelwolf/2014/01/13/googles-nest-purchase-and-the-plan-to-become-the-home-os/
http://www.cnet.com/news/intel-makes-connected-home-play-with-lantiq-purchase/
http://recode.net/2014/08/14/internet-of-bling-samsung-buys-smartthings-for-200-million/
http://techcrunch.com/2015/02/13/british-gas-buys-uk-smart-home-pioneer-alertme-for-100m/
http://www.slashgear.com/smart-home-smartphone-smart-selling-xiaomis-power-plan-13368974/
https://www.indiegogo.com/projects/canary-the-first-smart-home-security-device-for-everyone
http://www.acquitygroup.com/docs/default-source/Whitepapers/acquitygroup-2014iotstudy.pdf?sfvrsn=0
http://www.icontrol.com/wp-content/uploads/2014/06/2014_State_of_the_Smart_Home_-_Final.pdf
Tags
Smart homes, IoT