Expanding a professional services firm globally – lessons learned from Reddal's internationalization
2 October 2013 — Geographical expansion is a necessity for all growth companies at some point, once local markets have been saturated. Success requires establishing the brand, reputation and network as well as building local staff and capabilities, integrating across different cultures.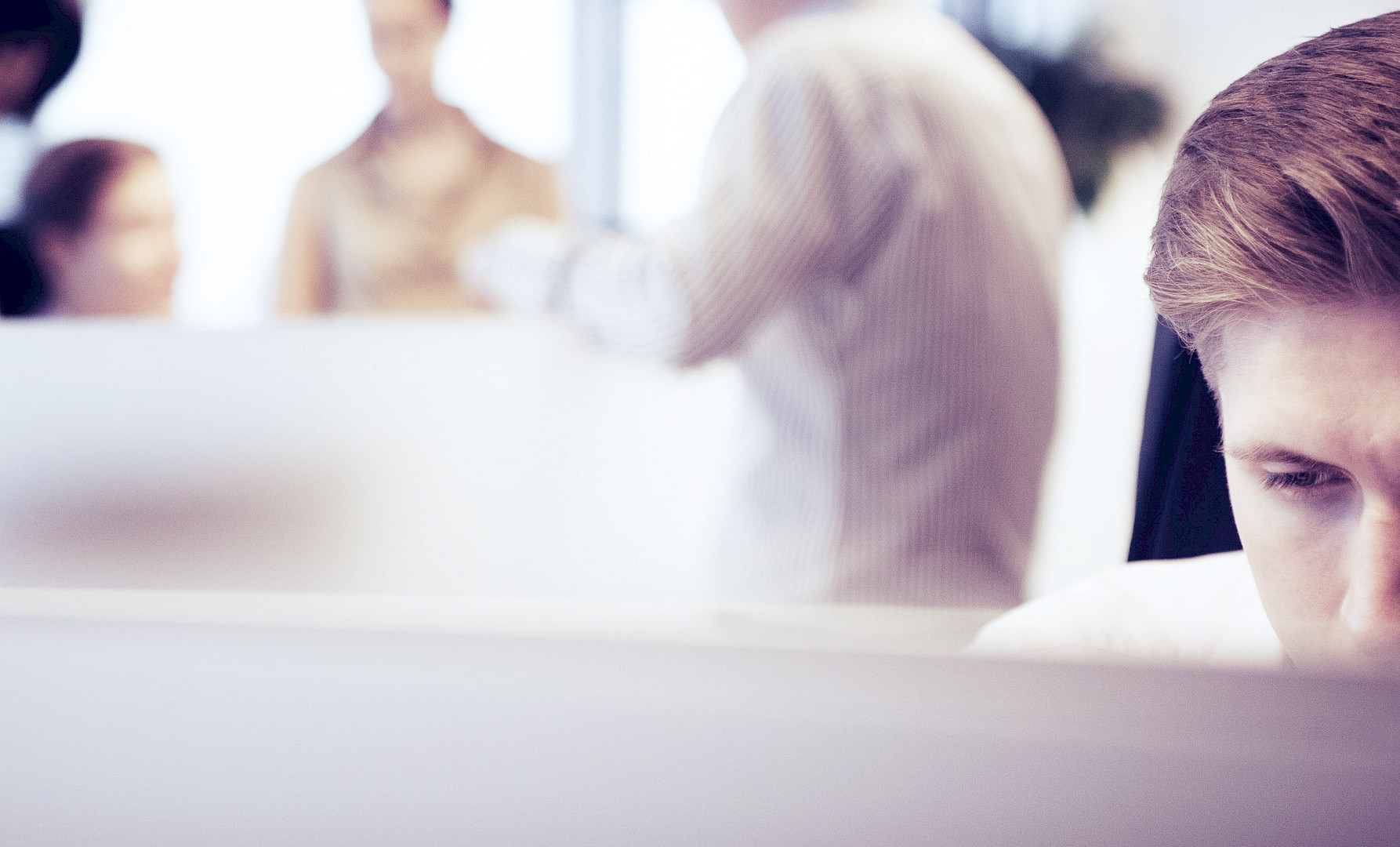 Download this post (PDF)
Geographical expansion is a necessity for all growth companies at some point, once local markets have been saturated. The task is hard regardless of the type of company, yet expanding a professional services company into new markets is probably among the most challenging exercises a management team can face. Success requires establishing the brand, reputation and network as well as building local staff and capabilities, integrating across different cultures. Typically, this takes several years for each new location. In this article, we reflect on the lessons learned from our own first years of expansion, and provide an outlook on our next steps.
International expansion is a must for professional services
"To truly be able to serve the most advanced and ambitious business concepts, Reddal must provide a global reach and talent pool – our clients, small and large, are increasingly asking us whether we can help them in faraway markets."
Today's professional service providers must increasingly be able to support the ever-globalizing base of their potential clients. At Reddal, we serve both small and large companies and corporations. Not surprisingly, most of our corporate clients are global, or at least regional. However, the same also applies to a large share of our SME clients. For example, of the engagements in which we serve our European clients locally through our Asian office, roughly half have been for corporations and the other half for SMEs and young technology companies. For our Korean clients, in practice all of them are highly focused on global expansion and expect us to support them in this endeavor.
The past decades have been very favorable for professional services firms, giving birth to global behemoths in the industry across all sectors, be that management consulting, legal, accounting or IT/process consulting. Many of these companies are American, benefiting from the early development of the industry in that country, although today challengers are coming both from Europe as well as India and other rapidly growing markets. Developments in IT and telecommunications have unleashed the power of offshoring, helping companies to reduce cost, increase competences and provide a 24/7 service. As a result, professional services across the various sectors are increasingly a global business. Large players achieve global service through a vast network of offices, while smaller players leverage various alliances and co-operation schemes.
While it is perfectly possible to succeed and prosper as a boutique firm in most areas of professional services, to challenge the global giants successfully on a larger scale requires a matching presence – or at least the ability to serve – from new entrants. Being able to offer local and insightful service on all corners of all continents is increasingly a key requirement for any player wanting to serve all potential business engagements. At Reddal, this is visible in the client work we do: our increasingly global factory network serves a broad range of engagements from strategy, market analysis, target scanning, M&A and market entry to local operative improvements and even HR benchmarking.
With our current locations in Europe (Helsinki), Asia (Seoul) and Middle-East/North Africa (Dubai), we also see that the direction of work is bi-lateral. European clients are interested in Asia and MENA, MENA clients in Europe and Asia and Asian clients in Europe and MENA – everyone is looking around for new opportunities. Our operations are increasingly a network of activities, and our teams are more often than not globally staffed. Of the about 10 different languages spoken by our staff, most are used on a daily or at least a weekly basis.
The change in the global economic landscape does give new entrants some flexibility in choosing their expansion path. This is further supported by technology giving new possibilities for the structure of global operations, as there are few locations that the internet and telecoms cannot reach. A local office in every capital is no longer necessary, and can be replaced by regional hubs with carefully selected beach heads. Similarly, the expansion strategy need not focus on the mature Western markets in a desperate fight for market share; instead, an expansion strategy prioritizing up-and-coming markets and regions can be chosen. For example, companies from Eastern Europe and MENA are increasingly forming a very attractive and active client base that is often underserved. For Reddal, paying attention to these emerging segments has provided some interesting opportunities.
In addition, sophisticated social media marketing techniques allow companies to target even individual cities, as they prepare their entry to new markets. At Reddal, this type of focused approach has been found quite useful, since our client base is fairly concentrated in large cities. Nevertheless, while there is considerable freedom in how to execute international expansion, the requirement itself remains – international expansion is a must in professional services for building an offering that can cater the needs of today's large and small company management.
Taking on the challenge one step at a time
"You can only have a small number of big bets at the same time. However, those main thrusts of expansion can be supported by several smaller 'go where you find client traction' type of efforts, which have lower risk and allow a try-it-fix-it approach. Along the way you are bound to encounter surprises, but these may actually help you to evolve your business further faster."
Reddal has experienced fairly rapid growth in its local market of Northern Europe, and already in the first two years our engagements took us all over Europe, and some forays into the Americas and Asia. While we do have a view on which markets are most suitable for our model, in reality the expansion is often driven by opportunities based on client needs. This has most certainly been the case in our expansion towards MENA, and currently towards Eastern Europe.
On the other hand, our step to open an office in Asia, and choosing Seoul, while driven by some client opportunities, was more of a decisive first step to build a truly global platform. In this type of "larger bets" our experience has been that no matter how good the starting point, and how successful the initial launch of the service in the new location is, it is useful to keep in mind a "corrective factor of pi". This rule of thumb simply says that the proper establishment of operations in a new country is likely to take three times as long, and be three times as costly, as initially envisioned.
Keeping the corrective factor in mind, we initially built our Seoul office strategy around elements that provided value to Reddal on a global basis, regardless of what our actual speed of entry into the local market would be. Our Asian staff members start their work with a one month formal training and on-the-job mentoring experience in Helsinki, and later become part of our many global teams, sharing their time between local and remote clients.
Our expansion has also been gated, in order to manage our overall cash flow and reserves. Reddal continuously invests into its growth in terms of infrastructure, skill building and platform as well as extending our reach geographically. However, given that we are internally financed it is important not to overextend ourselves financially and in terms of our senior resources. Thus, our current expansion path, that includes Asia, MENA and more recently Eastern Europe and London (due to its role as a financial hub), balances both "larger bets" (such as Seoul) and "go where you have traction" (such as Dubai, Eastern Europe, and to a large extent, London). One boundary condition that we have had to respect in our choice of locations has been logistics. Given that our senior staff is still a limiting resource for our growth, making sure the locations we operate in are easy to reach is a key driver of efficient operations.
One of the lessons along the way has been that a new location always provides surprises, and sometimes it is worthwhile to explore the opportunities these surprises offer even though they do not fit the company's conventional way of doing things. An example is our work in Seoul with technology growth companies in the mobile arena, where we have built completely new skills related to digital marketing and understanding its characteristics on a global basis. While our operations in Helsinki certainly have had strong exposure to this area, our engagements in Asia have provided lot of new insights. By combining this with our knowledge of the Western markets, we have gained much deeper insights into the world of digital business building. After only 18 months in Seoul, we already see that the local office is creating its own flavor, and becoming a key contributor to our knowledge building.
Scaling the process provides new capabilities, but also requires a well-defined platform concept
"The business environment in Asia is very different from what we see in Europe. However, our internal way of working is very much the same, and helps us both to maintain a global culture and to expand faster into new markets."
Reddal officially opened its Seoul office in April, 2012. Suddenly, we were in the middle of a very dynamic Asian market and located in a city the population of which is twice that of Finland. Technology is high on the agenda both in Korea as well as in the neighboring China and Japan, so the pace of innovation is high. Seoul itself has top notch universities with plenty of talent, both Asian and Western, that covers Asian language and culture widely, and salary costs are reasonable. Seoul is also an excellent hub both globally and locally, with good connections for example to Helsinki (and from there to rest of Europe), Dubai (and from there to rest of MENA) and most of Asia as well as the Americas. Perhaps surprisingly, the business culture in South Korea also makes networking quite easy, although building trusted relationships necessary for business engagements does take considerable time.
Already in our first year of operations, the Seoul office rapidly grew from its initial three employees to the current ten (at our 18 month point). This illustrates the attractive talent pool available in this market, but also the fact that prior to expansion we already had a fairly solid platform that we were able to expand into the local market. Granted, as our client pool and engagement types have broadened, we have hit novel challenges, including both cultural issues as well as financial complexities, but in general the base concept has worked rather well.
One of our key decisions was that we did not want to hire senior managers to the Seoul office in the first years. While a senior manager could speed up the acquisition of new clients, there is a risk of that person having a very different way of working which might make it more difficult to implement our way of working in the new office. At the same time, our European managers might not feel the need to get familiar with the Asian culture. For us, the approach of sending managers from our Helsinki office to Seoul initially was helpful in building a global culture and understanding the new market we were entering better. We used rotation between four senior members, but very quickly then narrowed this to two key persons. Currently we are starting to bring more senior members on board to our Seoul office, but our CEO is also located there to make sure we maintain common practices and a global outlook on our work.
A key element in the platform is having very well defined routines and processes that one is able to execute on a global basis. For us, examples include our administrative routines as well as our knowledge building and sharing processes, which work on a weekly or monthly basis. Key challenges have been related to IT infrastructure (and in particular, securing sufficient bandwidth and capacity to all our locations), as well as finance (coordinating our global reporting and setting up our financial accounting principles and processes). On the other hand, solving these challenges has strengthened our platform and provided us with important insight to both our clients' development and that of our own.
One absolutely crucial ingredient in our model, since we are a professional service firm with our staff members as a key asset, has been our global training program and in particular the work exchange we do between offices. This has provided a strong base which we have then strengthened further by creating both global client service teams as well as having our admin responsibilities shared across offices (providing a natural and regular channel of interaction). Making sure the employees feel they are truly part of a global firm is critical to keep the expansion on track. New elements that we have brought online more recently are global practice groups that bring together our professionals around specific interest themes such as corporate finance and digital media. We are now also starting to experiment with global centers of excellence, that serve teams across locations; our valuation and M&A factory in Seoul is now testing this approach.
Taking steps to true global 24/7
"There is a world of opportunities out there. Reaching out, and succeeding in doing so, is the ultimate test of any business concept. For Reddal, and for our "outsourced business development model", this is exactly the challenge we want to take on."
Reddal is now in its third year, and it is fair to say that our geographical expansion has happened faster than what we originally planned. Along the way our model has developed, but the base concept has proven to be surprisingly robust. This is also giving us confidence to continue pushing forward. Some of the near term milestones are strengthening our presence in MENA, Eastern Europe and London, as well as further growing our Helsinki and Seoul operations. While growth in Seoul initially is likely to be slower, it seems plausible that over the next few years the office will become the largest in our network, and may even take on the role of HQ. Similarly, London is likely to be an important beachhead, but given its high cost structure may grow slower – its role is more likely to be a local hub into the global private equity sector.
The next large bet we are facing as a company is the Americas, and our attention is most likely going to be focused on Latin America. As a challenge this is much tougher than our steps into Asia and MENA, since Latin America is highly fragmented and the logistics challenge is much tougher owing to the large distances. Within Reddal, analyses and strategic options have already been considered regarding the Americas, but this work is likely to continue during 2014. Our staff has made initial travels in the region, but further field trips and concrete and pragmatic on-site research in potential cities will be required. However, when we succeed in this step, we expect to learn a lot of new insights about the potential of our "outsourcing cognitive functions" model and what it can do when it is provided by a truly global network and platform.
Growth is always exciting, and gives the company staff and management both new challenges and lessons learned. Geographic expansion, with all its nuances of culture, languages, ways of working, is one of the most exciting challenges an entrepreneurial organization can pursue. The rewards can be plentiful, but the journey is long and hard, and requires a true global mindset. For Reddal, the journey itself, and the experiences it provides, is actually a goal in itself.