CEO interview: Cloning proven startup business models into Korea
7 November 2012 — Patenting business models is a costly and time-consuming task, let alone hard to enforce in many countries. Hyemin Lee (28), CEO of People & Co., discusses her experience in accelerating her startup with the Samwer brothers of Rocket Internet, the copycat kings of Europe.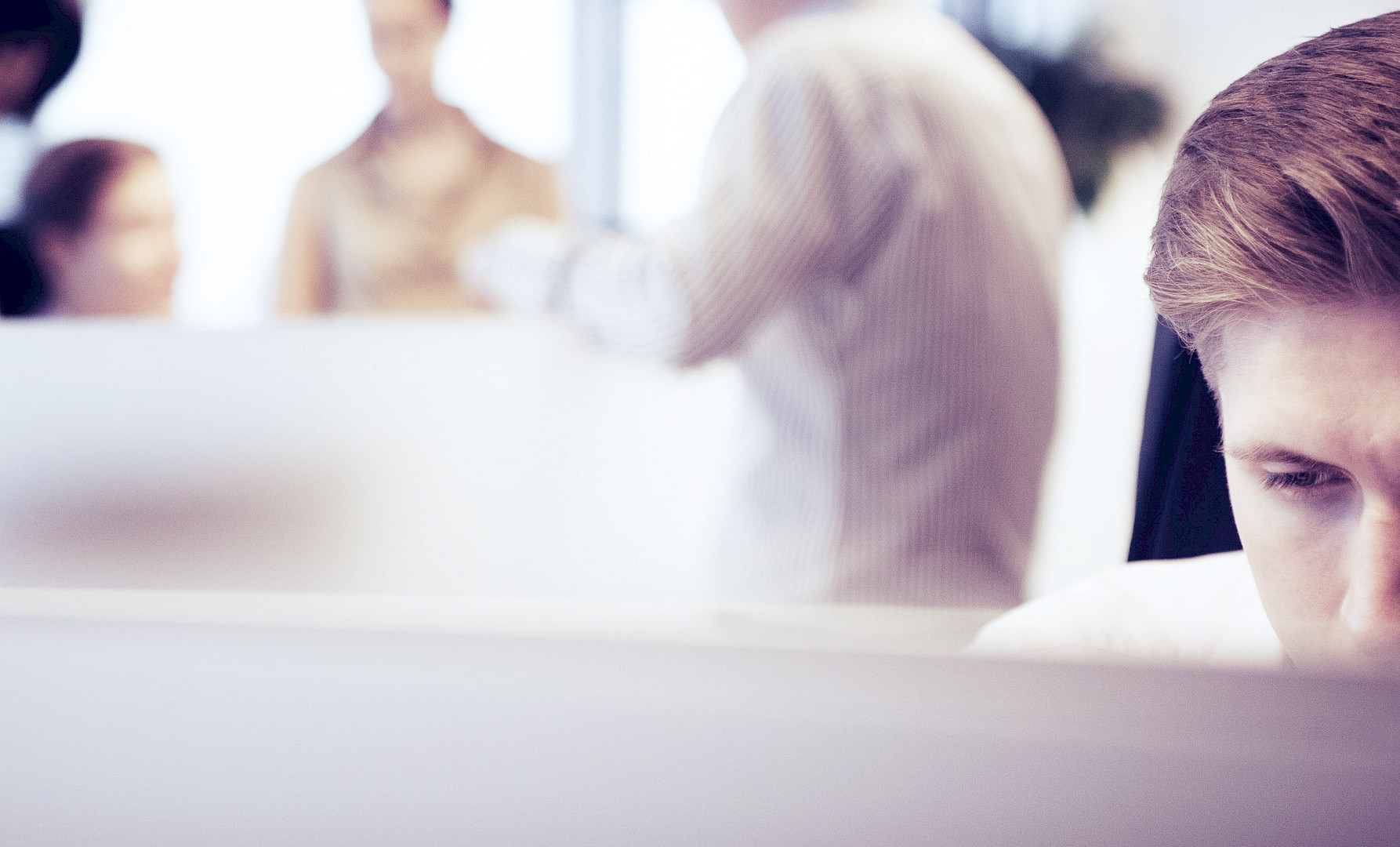 Download this post (PDF)
Cloning proven startup business models into Korea: An interview with People & Co. CEO Hyemin Lee
What is wrong with copying good ideas? Entrepreneurs around the world are looking into Silicon Valley and Europe for good business models that can be cloned or replicated into their local markets. They later sell these "clones", sometimes even to the firms on which they were modeled. Patenting business models is a costly and time-consuming task, let alone hard to enforce in many countries. Hyemin Lee (28), CEO of People & Co., discusses her experience in accelerating her startup with the Samwer brothers of Rocket Internet, the copycat kings of Europe.
Hyemin Lee's route to entrepreneurship is quite daring and contrary to Korea's social expectations. She graduated from Korea University with a degree in Spanish and Spanish literature and started a corporate career with STX, one of the world's largest shipbuilding companies. After five years with their business development division, she decided to exchange her plans for an MBA for a chance to build her own global business.
Reddal: Why did you decide to exit your burgeoning career with STX and pursue entrepreneurship?
Ms. Lee: My personal network of friends and colleagues has had a great influence on me. Many of my peers are entrepreneurs who often tell me about their dynamic experiences in building a company. Hearing these stories helped me to understand my long term desire to leave a legacy of my own. I wanted to create something that would become bigger than me, and to be able to share this with others.
Reddal: How did you come up with the idea for your first startup?
Ms. Lee: I came across an article in TechCrunch that featured Birchbox, a service that delivers luxury beauty samples to your door each month. I analyzed this subscription based business model and thought it would be a perfect fit for Korean consumers. In Korea, the only current channels for the distribution of the top-50 luxury beauty products are large department stores. Beauty products are sold at exorbitant prices but free samples are given away at the point of purchase. I knew I could figure out a way to talk with the major beauty product companies and wrestle some free samples away from them!
Reddal: When did you realize that this concept could turn from just an idea into a viable business?
Ms. Lee: Through a close friend, I met an employee from Rocket Internet at an IT event in Korea. I had heard of the incubator's focus on cloning business models and knew that this was exactly what I had in mind with Birchbox. He was telling me that they were aggressively searching for companies in Korea and could potentially invest up to two million Euros into a good business model. I followed up with this conversation and it took me all the way to Germany, home to the world famous Rocket Internet incubator, to found GlossyBox.
Reddal: As you said, Rocket Internet is well-known in the industry for cloning successful internet startup models. Could you please explain further what cloning means and how Rocket Internet leverages this model?
Ms. Lee: I worked closely with Oliver Samwer, one of the co-founding brothers of Rocket Internet. Oliver had a very keen eye for identifying great business models. To explain it simply, Rocket Internet finds successful US or European companies and copies their business models into foreign countries extremely quickly. They rebuild the same business models in different countries in the hopes that these US or European companies will prefer to buy the clone models instead of building their own presence and competing in a market that they have little to no experience in. GlossyBox, for example, was launched in Germany first and then released in several other countries including Korea in hopes of a collision course for a buyout.
Reddal: As a portfolio company, what were the pros and cons in working with an incubator that took this particular funding philosophy?
Ms. Lee: It is hard to say as I do not have a basis for comparison. Rocket Internet was the first incubator I enrolled in. However, when I spoke with my colleagues that were being incubated at other companies, the expectations at Rocket Internet seemed to be very consistent. They are very aggressive in having the incubated companies meet weekly KPIs (key performance indicators) and hit monthly growth rates! The most important factor at the end of the day is achieving these KPI figures. This places a tremendous amount of pressure for the companies to deliver results. On the other hand, Rocket Internet is extremely fast in budgeting and delivering funds. It often took no longer than a day or two for their executive team to review our plans and deposit operational funds to our accounts.
Reddal: Could you give an example of the target KPIs? How did you achieve them?
Ms. Lee: One example of a very aggressive target KPI was sales volume per month. GlossyBox was expected to double the rate of product shipments every month. We shipped 500 in the first month and 1000, 2000, 4000 units over the following three months. This was not easy and required top-notch execution capabilities. As we are web-based, we were also expected to grow web traffic at similar rates. To handle this, we brought on a junior staff member to monitor these rates. It is very hard to double any metric consistently, and we utilized affiliate marketing to boost the web traffic.
Reddal: As the key founder, what was the decision making process in deciding to leave the company? How is GlossyBox doing now?
Ms. Lee: I realized quickly that matching KPIs and metrics was never the real goal of starting this company. Meeting monthly target numbers is not a sustainable strategy by itself. Though I would have liked to take this company elsewhere, my ownership stake in the company was minimal, as the incubator provided virtually all the capital and resources already from the idea stage. Founders generally enter the program with the understanding that the only real payout is taking a small percentage of a large potential IPO or buyout.
Reddal: What were your key lessons learned from this experience?
Ms. Lee: The most important thing that I learned from this experience was the importance of balance between personal life and work. Often times, entrepreneurs sacrifice everything with the preconceived notion that working longer hours equates to overnight success. The path of entrepreneurship is a long one that requires personal balance in order to survive the long haul, especially if you are leading a team!
Reddal: What types of business models can be cloned best into the Korean market?
Ms. Lee: Ticket Monster, a social e-commerce clone of Groupon, successfully integrated into Korea. However, this question is a tricky one. If I knew the exact answer, I would be in a different position right now. What I can tell you from personal lessons is that a subscription based model is not familiar to Korean consumers yet. Though GlossyBox has found success in the Korean markets, many Koreans generally like to make one-time purchases rather than subscribe to a monthly or yearly plan. Furthermore, Korean consumers are fast to pick up on new trends and products rarely stay hot for an extended period of time.
Reddal: How have you applied the experience with Rocket Internet to your current startup People & Co?
Ms. Lee: One of the most important drivers for startup success is having a great team around you. I believe this is the key success factor. One person simply cannot have all the skills nor the time it takes to build a business from the ground up. A good team generally has good technology skills, hustling skills and a design team. Team first, funding second!
Reddal: Thank you for your time, Ms. Lee. We appreciate the insights that you have provided for us and feel confident that it will be of much value to current and potential entrepreneurs both in Korea and across the globe!
Ms. Lee: Thank you!
***
People & Co is a holding company for Bebe & Co., a web-based subscription business that sells baby products and organic foods. People & Co is also currently launching a brand new service that is separate from Bebe & Co. The details of this business will be made public soon. A key element for Hyemin's success in the Korean markets was her exposure to various global business models in the startup community. As local entrepreneurs gain earlier exposure to emerging global business models, there will be more opportunities for arbitrage and global success in the future.