Public cloud's growth and outlook - adressing new opportunities
29 October 2015 — Cloud computing is now a part of our everyday lives. Although many people are not aware of all the things cloud provides them, most of us would have a hard time being without it. Cloud is a genuine technical paradigm shift, with broad based implications on today's technology landscape.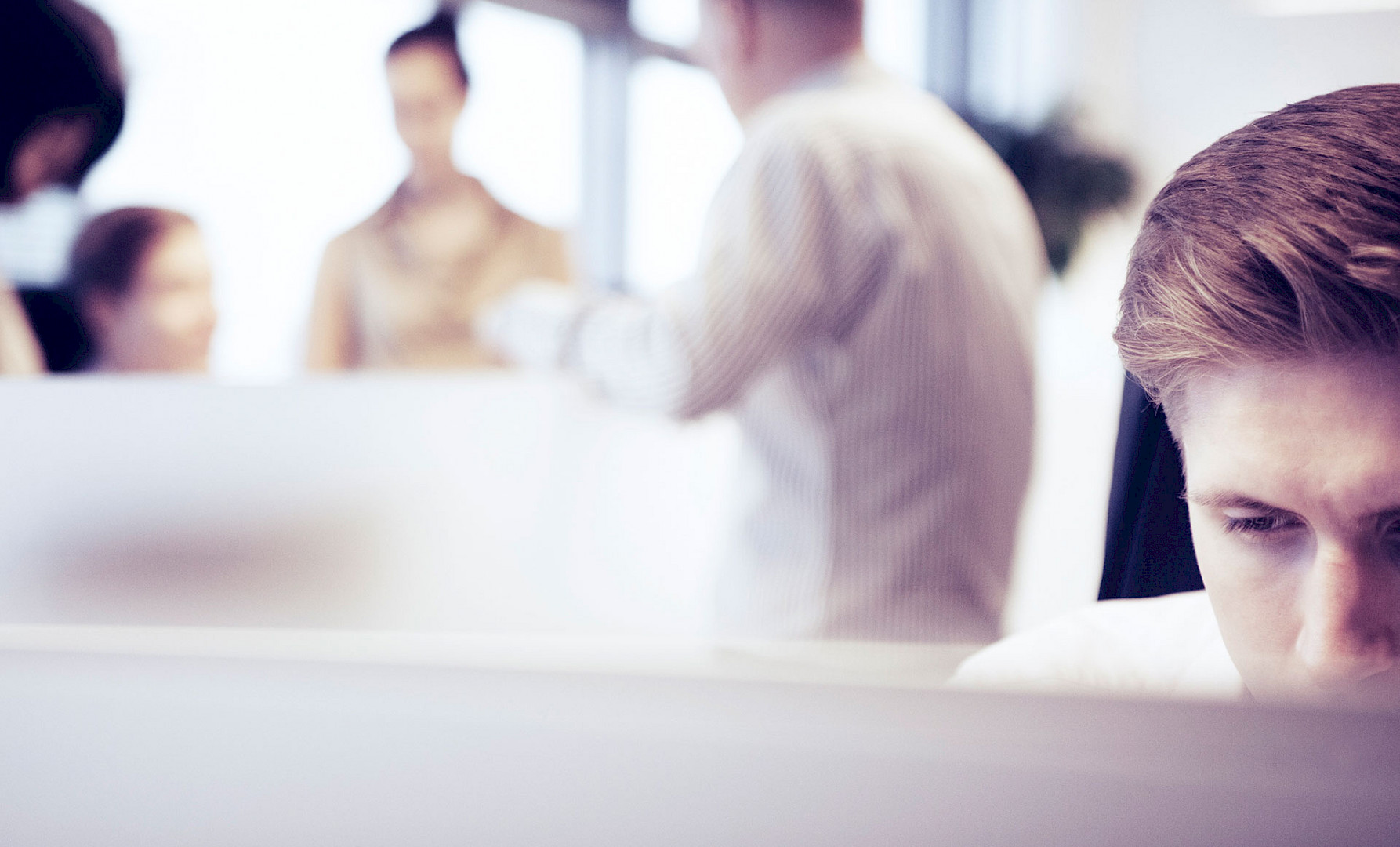 Download this post (PDF)
This article originally appeared as a post in LG CNS BLOG (www.lgcnsblog.com) on 29.10.2015. Reproduced here with the kind permission of LG CNS.
Cloud computing is now a part of our everyday lives. Although many people are not aware of all the things cloud provides them, most of us would have a hard time being without it. Cloud is a genuine technical paradigm shift, with broad based implications on today's technology landscape. The device is no longer at the center of things, as services can be accessed from multiple devices. Combined with the internet of things (IoT), cloud services not only offer device independence, but also a huge amount of data from our surroundings. Just consider the Kakao taxi service (Connected with Korea's leading mobile messenger Kakao / inspired by Uber car service) where you can track which taxis are around you, and see how your chosen taxi approaches the pick-up location. Another very pragmatic implication is that devices are getting smaller, yet have high functionality and performance. Here the cloud infrastructure helps by offloading some of the tasks from the device. Now it is also easy to switch devices to the latest model – cloud services ensure that changing the device does not require much more than switching the power on and logging in with the new device. The same goes for software updates; they appear in practice automatically "over the air" and in real time. The growth of the cloud is further driven by the new operating system paradigm offered by players like Apple (iOS) and Google (Android). Here cloud and over the air updates are combined with on-device apps in a powerful way that allows rapid deployment of new services and solutions.
Throughout the first half of the 2010s, cloud computing has gone across the "trough of disillusionment," as illustrated by Gartner's hype cycle1 (see Figure 1 below). In other words, we have gotten over the initial hype of this new technology, and more and more practical applications are steadily appearing. In the report, Gartner predicts that the plateau, or maturity, of this technology will be reached within 2 to 5 years.
Figure 1 – Gartner's Hype Cycle; Cloud computing 2008 – 2014[1]
Although cloud services are all around us today, the full business implication of this new paradigm is not yet fully understood. There are also many practical hurdles; concerns for security, regulatory restrictions, and technical limitations (for example, lack of network access). However new cloud services are overcoming these barriers in a surprisingly fast rate as they improve their implementation schemes and focuses their offering on the specific needs of their customers. The mobile device paradigm, for both mobile phones and pads, as well as other network connected devices, has increased the speed of deployment further. Witness the exponential growth of technology startups offering ever more innovative services, scaling rapidly onto global scale.
According to the National Institute of Standards and Technology, there are four types of deployment models for clouds: private, community, public, and hybrid. While private and community clouds are closed off to one or a few limited organizations, public clouds are provisioned for open use. (Hybrid clouds, obviously, is the deployment of public and private clouds in combination) Private clouds are being deployed to some extent in many large corporations already for years, but public clouds for business use are now moving center stage. With recent innovations in security, access speed and network coverage, public clouds are addressing specific business needs, providing much needed flexibility with good security.
Public clouds - lighter asset load, cost-efficient and reliable
Private clouds are already in use in many large enterprises to centralize computing resources and to raise the productivity of computing assets. These clouds also provide users more freedom selecting the device they want to work with. On the other hand, public clouds are still in their initial growth phase in the business setting. However, they offer a level of scalability and flexibility which cannot be met with private clouds which are confined to traditional infrastructure rooted in physical assets. By sharing a public cloud, businesses are able to expand and shrink capacity as needed. As the pricing of public clouds are often on a per use basis, wasted computing capacity is less of an issue for users. This is especially beneficial for businesses with hard-to-forecast demand, and businesses that require constant implementation of new applications and services.
Public clouds obviously also have a downside. According to a survey of corporate CIOs conducted by a global consulting firm, the main concerns preventing public cloud implementation were: security and data protection, laws and regulations, and technical limits[2]. Since public cloud usage entails sharing computing resources with many other nameless customers, company proprietary information could be at risk if proper provisions are not in place from the start. This concern is also laid out in detail in laws and regulations, which require segregation of specific information. Lastly, CIOs are concerned about technical limits of migrating the company's dataset to a cloud environment that does not support its complexity. Unless data can be shared between different clouds and environments, it could be a huge risk for large companies to make the commitment to a single public cloud company.
IaaS providers focus on a few hyper-scale players, while emerging SaaS providers go for differentiation
The service models for public clouds vary by how the infrastructure management is divided between end user and cloud provider. Figure 2 shows the different cloud service models that exist.
Private (on-premise) cloud is where the company owns and manages all computing infrastructure (from processing hardware to applications) independently.
Infrastructure as a service (IaaS) provides virtualized computing resources through the internet, and the user then builds its operating system on top of that.
Platform as a service (PaaS) also provides virtualized computing resources, as well as a platform (or operating system) on which users can then develop applications on top.
Software as a service (SaaS) is where the cloud provider offers the whole package of computing, where computing up to the applications is centrally hosted, and these applications are sold on a use-as-you-go basis over the web.
In the past, businesses utilizing public clouds usually have opted for a more user-controlled option, like Infrastructure as a service (IaaS). However the landscape is changing to include a rich variety of Platform as a service (PaaS) and Software as a service (SaaS) players in the mix, which bring more of the public cloud benefits to businesses.
Figure 2 – Cloud service models
In the Infrastructure as a service (IaaS) realm, Amazon Web Services (AWS) is the most well-known and the market share leader. AWS boasts having over 10 times the cloud IaaS computing capacity in use than the aggregate total of the fourteen providers behind it[3]. A recent incident of AWS's outage in this year September provided a snapshot on the extent to which well-known businesses have integrated the cloud into their services – popular services like Netflix, Tinder, IMDB, and AirBnB were all blacked out due to this incident[4]. Follow-up contenders in this "hyper-scale" IaaS playing field include Google, which focused on catering to the technology-centric businesses, and Microsoft Azure, which joined the IaaS war in 2013 by expanding from its PaaS offerings. These three players have become the undisputed leaders, with no significant challengers or visionaries to compete[5].
Industry clouds thrive where regulations and complexity exist
While the war of scale is going on in the IaaS field, a trend of niche differentiation can be observed at the opposite end of the spectrum. For years, function-specific cloud services have been the rising stars in the startup field. The continuous growth of sales force[6] represents the steady spread of migrating certain business functions (like sales or marketing) to the public cloud. Functions such as marketing, collaboration, and finance already boast a robust and mature market available in the cloud.
More recently, industry-specific specialization is rising as the new area of growth. There has been a dramatic increase of start-ups that identify themselves as "industry cloud" (aka. vertical cloud) companies[7], as opposed to "function-specific" (aka. horizontal cloud) players (such as HR function clouds or logistics clouds). These industry-specific cloud players possess deep knowledge in specific industries or domains to tailor an array of on-demand industry-specific services.
This approach of tackling individual industries actually resolves many of the woes of implementing a public cloud for businesses. The main concern of CIOs regarding public cloud are security and data protection, laws and regulations, and technical limits; industry clouds can be built to address security concerns and regulations that pertain to a specific industry. Further, industry clouds have been developed with interoperability in mind from the start. These solutions entail the need to connect with different services and infrastructure required in their specific domain. Combined with the ever-growing computational power of hyper-scale IaaS services, industry specific public cloud is already on its way to become an attractive alternative for businesses in certain sectors, such as healthcare or education[8].
Different industries are adapting public cloud at various speeds. According to Emergence Capital Partners (ECP)[8], the following factors impact industry cloud adoption speed:
Dynamic regulatory environment: updating software to match current regulation is easier in the cloud
Mobile workforce: the demand for device-agnostic use for field workers is high
Value in data: the ability to access and analyse "big data" is critical for decision-making
Visually dependent: transferring and communicating via visual media can be done much more quickly and seamlessly through the cloud
Currently healthcare-related SaaS is leading the race. According to ECP's data, 27% of all industry cloud players specialize in healthcare[9]. Let's look at a few example companies to see exactly how they have been able to prosper by taking advantage of industry-specific traits:
Veeva Systems is the leading life sciences analytics SaaS company, ranking at 28th in Montclare's SaaS 250[10]. Life sciences has an array of complicated regulations, which can take up as much as 40% of affiliate time just to coordinate and manage that information[11]. It also entails a team of different parties, usually working remotely and communicating information through email. Version control and keeping all relevant parties up-to-date can be very difficult in these kinds of situations. In addition, data analysis and visualization are key elements in many clinical trials, and thus robust analytics ability is critical. Veeva's content management system, Veeva Vault, is specialized to help manage the clinical research process in a unified and controlled way. The ability to unify the data source for multiple parties is also important, so that data silos can be avoided and up to date information is available to all parties. The solution also offers processes and apps specialized for clinical processes, such as visibility in trial operations, compliance checks, and internal and external collaboration and reviews[12]. Veeva's latest earnings report shows impressive figures as a results, with total revenues amounting to $313.2 million for Fiscal Year 2015, which is a 49% year-over-year increase[13].
OPower is the leading utility industry SaaS provider, ranking at 58th in Montclare's SaaS 250. As power grids are deployed throughout a wide area, and physical maintenance of these systems require a large mobile workforce, it is an ideal industry for cloud computing. Energy efficiency and demand response are often hard to predict, and the needed computational power fluctuates constantly. Thus major cost savings can be achieved by utilizing a pay-per-use service. Customers are also sensitive to output data, and demand exists for more agile, real-time data visualization. OPower is able to harness that demand and provide an industry cloud that specializes in managing data capturing and reporting for utility companies[14].
Leadership requires deep insight
As the industry cloud sector continues to grow, more and more industries will be added to the "cloud-friendly" list. Currently, the major concern hindering migration to the public cloud is privacy, as data is inevitably stored in a common location with data other sources. However, technology and regulations are slowly catching up, even for the most heavily secured industries, such as banking. For instance, last year De Nederlansche Bank (DNB), the Netherlands' national banking regulator, eased its financial regulations to enable the use of Amazon Web Services for banking services. A Dutch bank, Robeco Direct N.V., went as far as moving its entire retail banking platform to the cloud using a cloud platform called Ohpen[15].
The landscape for industry cloud operators will not necessarily be dominated by large players, as industry-specific knowledge is key to success in this arena. Instead, expect to see many small players emerging where regulatory environments enable flexibility. As the cloud provides businesses with many benefits needed in today's business environment, and as industry-specific clouds that aim to cater to your specific needs are being developed and improved, it is prime time to look into what options are available for your industry.
Further reading and references:
This blog is based on a broad range of articles and reports. Some of the more interesting ones are listed here:
http://www.cisco.com/c/en/us/solutions/collateral/service-provider/global-cloud-index-gci/Cloud_Index_White_Paper.pdf
http://www.zdnet.com/article/research-80-percent-using-or-considering-industry-cloud-services/
https://www.kpmg.com/ES/es/ActualidadyNovedades/ArticulosyPublicaciones/Documents/Exploring-the-Cloud.pdf
http://www.forbes.com/sites/louiscolumbus/2015/01/24/roundup-of-cloud-computing-forecasts-and-market-estimates-2015/
http://searchcloudapplications.techtarget.com/podcast/Cloud-trend-Balance-public-and-private-cloud
http://searchcloudapplications.techtarget.com/podcast/An-economic-view-of-public-vs-private-cloud
http://searchcloudcomputing.techtarget.com/tip/Boutique-cloud-computing-environments-gain-steam
http://searchcloudcomputing.techtarget.com/feature/Compare-the-market-leading-public-cloud-providers
http://cloudbzz.com/2009/11/17/predicting-the-great-cloud-shakeout-dont-become-cloudkill/
http://www.cloudtp.com/2015/04/09/the-great-cloud-shakedown-a-look-back/
http://www.zdnet.com/topic/the-industry-cloud-why-its-next/
http://www.cloudtp.com/2015/02/06/now-presenting-public-cloud-winners/
http://www.cloudtp.com/2015/08/11/clouds-on-clouds-on-clouds-the-new-it/
http://www.cloudtp.com/2015/05/01/4-predictions-for-the-immediate-future-of-cloud-computing/
http://www.zdnet.com/article/the-top-five-industry-clouds-vcs-are-investing-in/
http://www.zdnet.com/article/mapping-the-industry-cloud-landscape/
---
[1] Gartner's Hype Cycle for Emerging Technologies (2008 – 2014), http://www.gartner.com/technology/research/hype-cycles/
[2] BCG IT Advantage, "Cloud Computing in Large Enterprises – Questions for the C-Suite,"(2010)
[3] Gartner, "Magic Quadrant for Cloud Infrastructure as a Service, Worldwide" (May 18, 2015)
[4] http://www.theregister.co.uk/2015/09/20/aws_database_outage/
[5] Gartner, "Magic Quadrant for Public Cloud Storage Services, Worldwide" (June 25, 2015)
[6] http://investor.salesforce.com/about-us/investor/investor-news/investor-news-details/2015/Salesforce-Announces-Fiscal-2015-Fourth-Quarter-and-Full-Year-Results/default.aspx
[7] http://www.forbes.com/sites/ciocentral/2014/03/25/industry-cloud-rising-five-hallmarks-of-an-industry-cloud-company/
[8] http://techcrunch.com/2013/10/26/are-you-in-a-cloud-friendly-industry/
[9] http://www.zdnet.com/article/mapping-the-industry-cloud-landscape/
[10] http://montclare.com/saas-250/
[11] http://www.pharmaceuticalcommerce.com/index.php?pg=clinical_operations&articleid=27494&keyword=cloud%20services-Veeva%20Systems-clinical%20research
[12] https://www.veeva.com/products/enterprise-content-management/
[13] https://www.veeva.com/resources/veeva-announces-fourth-quarter-and-fiscal-year-2015-results/
[14] https://opower.com/solutions
[15] http://www.ohpen.com/latest-insights/half-large-companies-work-cloud
Tags
Cloud, Cloud computing, IaaS, SaaS, PaaS