Leveraging social networking services with the power of Big Data
26 November 2015 — Consumption and connectivity of social networking services are steadily increasing due to widespread usage of cloud, mobile devices and the Internet of Things. The combination of cloud computing, mobile devices and connected sensors provides massive amounts of diverse data practically everywhere 24/7.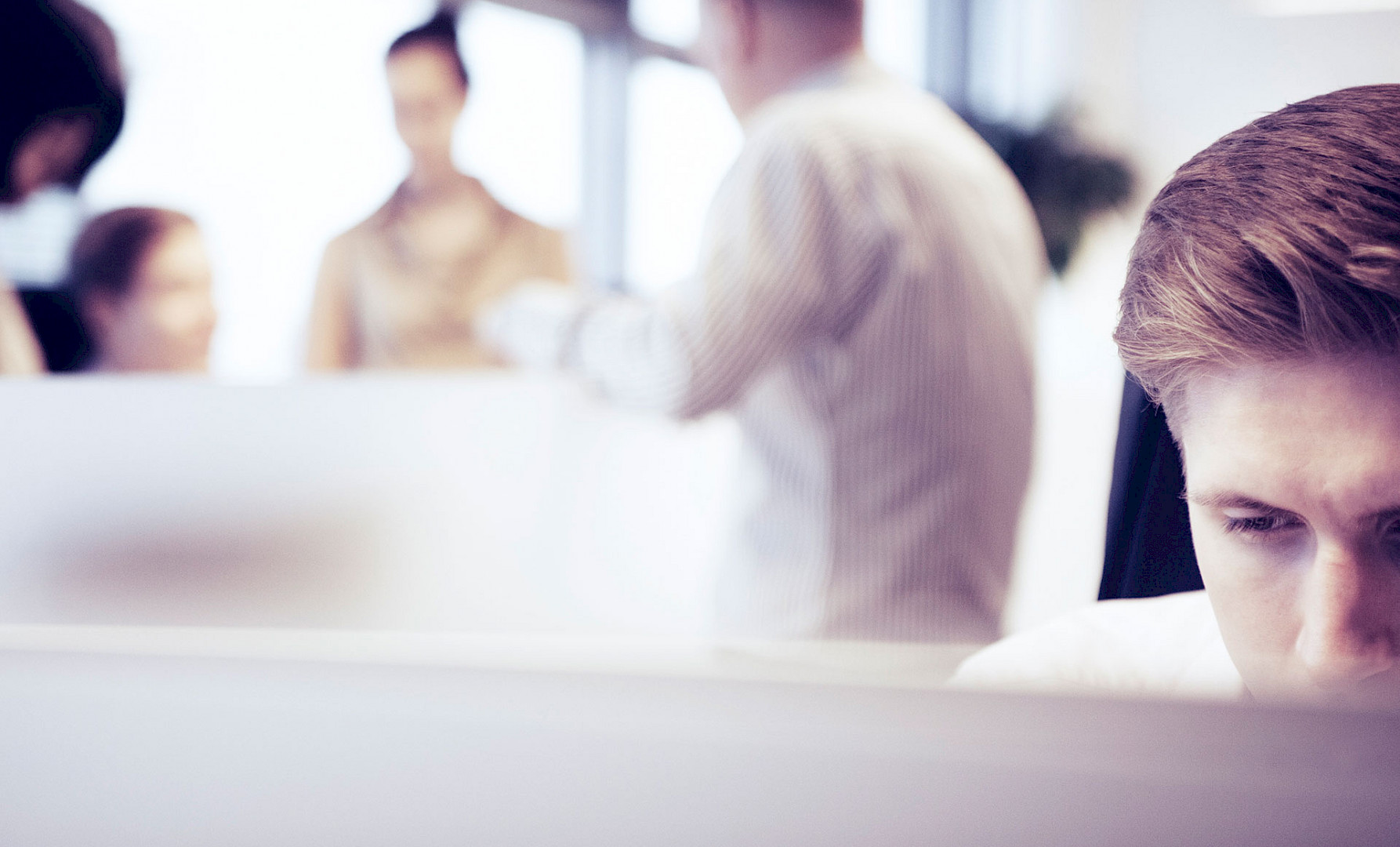 Download this post (PDF)
This article originally appeared as a post in LG CNS BLOG (www.lgcnsblog.com) on 26.11.2015. Reproduced here with the kind permission of LG CNS.
The recent attacks by Islamic State in Iraq and Syria (ISIS) in Paris and Beirut left the world in a state of shock. Afterwards, the top news story was how the hacking group Anonymous has declared war on ISIS and took down 5,500 Twitter accounts tied to the terrorist group[1]. ISIS is known to exploit social media for its propaganda and messaging worldwide[2]. It is through social networking services that ISIS has been able to reach and recruit a large pool of "lone wolves," and threaten the Western world[3]. The hacking group Anonymous taking down a big part of ISIS´ social networking services was therefore a significant blow. This perhaps surprising example shows us how deep social networking services have seeped into our lives, and how much power these platforms now wield.
Consumption and connectivity of social networking services are steadily increasing due to widespread usage of cloud, mobile devices and the Internet of Things. The combination of cloud computing, mobile devices and connected sensors provides massive amounts of diverse data practically everywhere 24/7. As the usage of different mobile services increases (more and more of which feed local data back into the cloud network), the amount of share-able real-time information grows, making social networking services increasingly powerful. Consider the latest route finding applications, which go well beyond simply providing drivers static routing information. By monitoring the speed of movement of individual drivers' vehicles these apps can provide accurate traffic information and guide users to take the fastest route with precision. The more users the apps accumulate, the better their service gets.
Given the power and presence of social networking services and the data that flows through them, there is a big potential for business insight from all this. Already social media is a major part of brand marketing and customer service. However, the potential of social networking services, especially when combined with big data analytics, goes well beyond just marketing.
Data provided by Social Networking Services growing rapidly
The evolution of social networking services in recent years has led to an intricate connection between a virtual social world and our everyday "real" life. People around the world are connected and share the details of their lives virtually. The data shared is diverse, from text, pictures and video to various data from sensors. The medium people select to share their lives virtually is using ever richer media, and for example online video production and consumption is growing rapidly. According to media think tank forecasts, daily time spent watching online video grows by 23% in 2015 and by another 20% in 2016, across 40 key markets[4]. With richer media people can now share real time moments as opposed to sharing a description of what happened. Real-time full-immersive social networking experiences, such as Periscope (live-streaming) or Snapchat (peripheral photo and video sharing), is the latest social networking trend. The increase of available social media data is opening up new ways to share people's lives.
As everyday life is shared through mobile phones, the variety of public data available about people is increasing exponentially as well. Combining these data sets and leveraging big data analytics provides more detailed insights than ever before:
Location (and even speed of motion) information can be included in pictures and social media posts, providing more context into how and why these posts were produced; all this provides a much deeper view into venue dynamics or customer insight
Consumption patterns are being recorded and are readily shareable, due to many services being interlinked with social networking services. When signing up for a new app, linking it to an existing social network account has become commonplace. This allows companies to analyze consumption patterns and discover correlations between many different datasets
Further useful data is being captured and connected by many focused services. For example, LinkedIn provides professional history, social dating sites provide dating preferences, and communities like Reddit can help narrow down specific interests of a person
Big Data analytics is critical for extracting insight from unstructured social data
There are many tools available that can help gain insight from the vast dataset produced by social networks. A few of the basic concepts worth knowing include Social Network Analysis (SNA), text mining, speech and image recognition, and sentiment analysis.
Social Network Analysis (SNA) is a branch of graph theory that has been around long before today's digital social networking services even existed. It is the process of investigating social structures through the use of networks and graphs[5]. Nowadays, the use of SNA is growing fast due to the readily available datasets of social interactions from Twitter, Facebook, and others like these. Twitter, due to its simplicity, has been able to provide the most intuitive graphical representations of different types of social dynamics. Analyzing and understanding the different dynamics helps to explain the relationship the subject of interest has with the audience. It also helps understanding distinct interest groups that are relevant. An open-source network analysis and visualization software package called NodeXL is a useful tool for visualizing these network dynamics. Figure 1 below illustrates six distinct types of Twitter networks using NodeXL.
Figure 1. Six kinds of Twitter social media networks[6]
Text mining refers to finding and analyzing meaningful data contained in natural language text. Similar to SNA, text mining is an interdisciplinary field, linked to the more fundamental study of linguistics, as well as machine learning and statistics. It is used to interpret and derive meaning from unstructured data, allowing automated interpretation and analysis of everyday language. One of the representative services that are based on text mining includes Google Translate, which mines and processes an enormous dataset of text in real time.
Speech recognition further helps when processing social media data. This technology has seen major breakthroughs in recent years, which has enabled machines to not only recognize and understand speech, but also relate it to contextual data and derive actual useful reactions from it[7]. Apple's intelligent personal assistant program Siri, for example, is a technology which combines speech recognition with text mining and contextual information so that a computer can actually have a conversation with a person while providing requested information. The technology has become so mature that it is even being used to create interactive toys for children[8]. In the social media setting, Youtube has developed an auto caption feature which recognizes and captures voice, processing it into mine-able text. This can open possibilities in analyzing and utilizing video content in a scalable and quantifiable manner.
Image recognition technologies translate images into useable data. A well-known demonstration of this technology is how Facebook recognizes faces so that users can tag photos. This technology recently saw breakthroughs in application to healthcare, where unstructured images like MRI scans or X-ray images can be analyzed and scanned for common disease patterns[9]. Recently, Google was able to develop a technology that can auto-caption complex images, removing the manual work of tagging pictures with relevant text phrases[10].
Sentiment analysis is a useful for understanding the truly unstructured data of sentiment and opinions. The science behind it involves spotting key words, putting those key words upon a spectrum of different emotions, and applying statistical methods to determine how the speaker/writer feels. The technology is further enhanced through deep learning, which enables the tool to become more accurate as more data is processed. This is especially useful for companies and brand management, since it provides data on how the brand is perceived by customers.
Social media data and Big Data analytics provide the means to engage in a personal manner
The evolution in social networks and big data tools help businesses that aim for a more personal customer interface. Understanding the customer no longer has to be based on the marketer's gut-feeling, as public data of a huge sample demographic is now readily available. Also many of these big data tools mentioned above allow viewing trends in near real-time. Below are real-life examples of how businesses are using social networking services[11]:
Creating brand awarenessIn 2010, Dutch airline KLM incorporated text mining to social media to seek out KLM related content and identify their passengers. Afterwards they gave certain passengers small but useful gifts. This created a buzz in social media by giving stories for people to tell about KLM. It resulted in one million impressions on Twitter alone[12].
Oreos was able to become one the most successful Super Bowl ads in 2013 without even buying an expensive TV ad; they went viral only through social media. This was possible through an ad that reflected more real-time, relevant issues[13]. TV ads need months of advance preparation and thus are distant from the general sentiment when aired. Oreos captured the unexpected but influential hot topic of the blackout which happened during the Super Bowl, and published a post saying "You can still dunk in the dark" on Twitter.
Lead generating tool to intercept potential prospects
Avaya, a multinational tech company, legendarily made a $250K sale by replying to a simple tweet[14]. This was possible by active in-depth social listening. Not only did Avaya mine surface-level mentions of its brand and products, but they went a step deeper and analyzed the conversations going on about their competitors, the industry, and technology trends. Instead of broadcasting a uniform ad to the general public, company marketers actually became involved in the conversation and tailored their responses to individual mentions and posts.
Online reputation management tool Barclays actively developed its product while launching its new mobile banking application called Pingit. By analyzing negative sentiments expressed through social media, the company quickly pivoted the product offering to resolve customer pain points. Positive sentiments were used to further develop the product to cater to expressed customer needs[15]. Barclays gained a positive brand image of being responsive to customer feedback, and went through a successful launch.
As observed in the cases above, text mining and sentiment analysis are already powerful tools. These tools provide more social media exposure, as well as actual heightened customer satisfaction and increased profitability. Having a holistic strategy and nimble execution in dealing with social media data is the key to achieving useful results.
Build a forward-looking social media plan and start experimenting
Businesses, no matter the size, should have a social media strategy and plan in place. For small companies, it could be the easiest and most cost-effective way for brand building. For large companies, the tools available today enhance the customer interface for fast and personalized service. Especially with the recent growth of Software as a Service (SaaS) and Analytics as a Service (AaaS) businesses, implementing a turnkey strategy for dealing with social media is becoming more and more straight forward.
In a few years, image and voice recognition will become more accurate and accessible. This will not only contribute to the amount of usable data for businesses, but it will also enable brands to interact closer with customers. Growing a brand's social presence, interacting with customers and gaining customer insight is a priority for all businesses; especially B2C businesses. The key to tapping into the vast resource of social media is learning the ins and outs of it, and learning how to maneuver to actionable analytics that can make a difference. It is a learning process, but the first step is to start experimenting!
Further reading and references:
This blog is based on a broad range of articles and reports. Some of the more interesting ones are listed here:
http://www.bloomberg.com/bw/magazine/content/11_17/b4225060960537.htm
https://www.quora.com/Who-are-the-leading-providers-of-sentiment-analysis-for-social-media-data-and-which-companies-use-them-versus-developing-their-own-
technologyhttp://www.forbes.com/sites/onmarketing/2012/06/28/social-media-and-the-big-data-xplosion/
http://blog.hootsuite.com/5-trends-change-businesses-use-social-media-2015/
http://www.businessinsider.com/social-medias-big-data-future-2014-3
https://www.simplyzesty.com/blog/article/march-2013/50-social-media-case-studies-you-should-bookmark
http://oursocialtimes.com/how-to-use-social-media-monitoring-for-a-product-launch/
http://www.marketing-jive.com/2007/11/jody-nimetz-on-emerging-trends-in-b2b.html
http://www.business2community.com/social-media/insider-secrets-how-to-build-a-social-media-strategy-01371946#zshKwRgjvOAzJ1MP.97
http://www.datanami.com/2014/08/27/data-startup-targets-machine-learning-healthcare/
http://thehill.com/policy/cybersecurity/260418-anonymous-claims-it-has-elimiated-5500-isis-twitter-accounts
http://www.brookings.edu/~/media/research/files/papers/2015/03/isis-twitter-census-berger-morgan/isis_twitter_census_berger_morgan.pdf
http://www.nbcnews.com/news/us-news/how-isis-uses-twitter-lone-wolves-carry-out-attacks-free-n353996
http://www.marketingcharts.com/online/online-video-consumption-growth-forecast-2015-2016-57638/
---
[1] http://thehill.com/policy/cybersecurity/260418-anonymous-claims-it-has-elimiated-5500-isis-twitter-accounts
[2] http://www.brookings.edu/~/media/research/files/papers/2015/03/isis-twitter-census-berger-morgan/isis_twitter_census_berger_morgan.pdf
[3] http://www.nbcnews.com/news/us-news/how-isis-uses-twitter-lone-wolves-carry-out-attacks-free-n353996
[4] http://www.marketingcharts.com/online/online-video-consumption-growth-forecast-2015-2016-57638/
[5] https://en.wikipedia.org/wiki/Social_network_analysis
[6] Michael Lieberman, "Visualizing Big Data: Social Network Analysis" (2014)
[7] http://www.newelectronics.co.uk/electronics-technology/speech-recognition-technology-enters-next-phase-of-development/63016/
[8] http://www.nytimes.com/2015/09/20/magazine/barbie-wants-to-get-to-know-your-child.html?_r=0
[9] http://www.datanami.com/2014/08/27/data-startup-targets-machine-learning-healthcare/
[10] http://techcrunch.com/2014/11/18/new-google-research-project-can-auto-caption-complex-images/
[11] http://www.marketing-jive.com/2007/11/jody-nimetz-on-emerging-trends-in-b2b.html
[12] https://youtu.be/pqHWAE8GDEk
[13] http://www.forbes.com/sites/jenniferrooney/2013/02/04/behind-the-scenes-of-oreos-real-time-super-bowl-slam-dunk/
[14] http://www.business2community.com/social-media/insider-secrets-how-to-build-a-social-media-strategy-01371946#zshKwRgjvOAzJ1MP.97
[15] http://oursocialtimes.com/how-to-use-social-media-monitoring-for-a-product-launch/