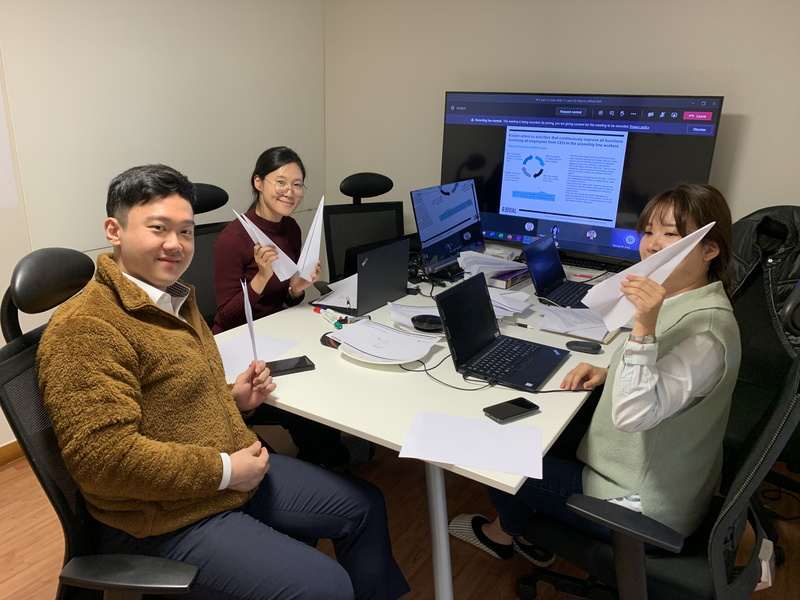 Nov 19, 2020
Petra Vauhkonen, Reddal Helsinki
Building planes - Another day at the office
At Reddal, we have a high focus on continuous learning and personal skills development. Thanks to the diverse team of Reddalians, there are always colleagues to help you out when you come across a challenge that you may only have little experience in. In addition, the company also takes care of providing everyone with training sessions for mastering the skills needed to solve complex business problems.
Our annual training curriculum depends on the individual's career level. Personally, being on the analyst level, I recently participated in NJT2 (short for "new joiner training" - NJT1 took place right after I joined the company approximately one year ago). This time, the main modules included topics such as valuation, strategy, software development, project management, and risk management, all of which are relevant themes when put into the context of my client work. Different from our NJT1, most of the training modules were organized remotely, as the extraordinary circumstances caused by COVID-19 prevented members of the other global offices from travelling to Helsinki.
To support the learning outcome, our in-house faculty members had designed case exercises for us to practice our skills on; in the project management module, we evaluated and mitigated risks related to the Länsimetro (delayed Helsinki metro line extension) project, and in Lean Six Sigma training, we worked in a team on an assembly line to manufacture paper planes and identify process improvements (hey Boeing COO, if you're reading this, please do not hesitate to shoot us an email!).