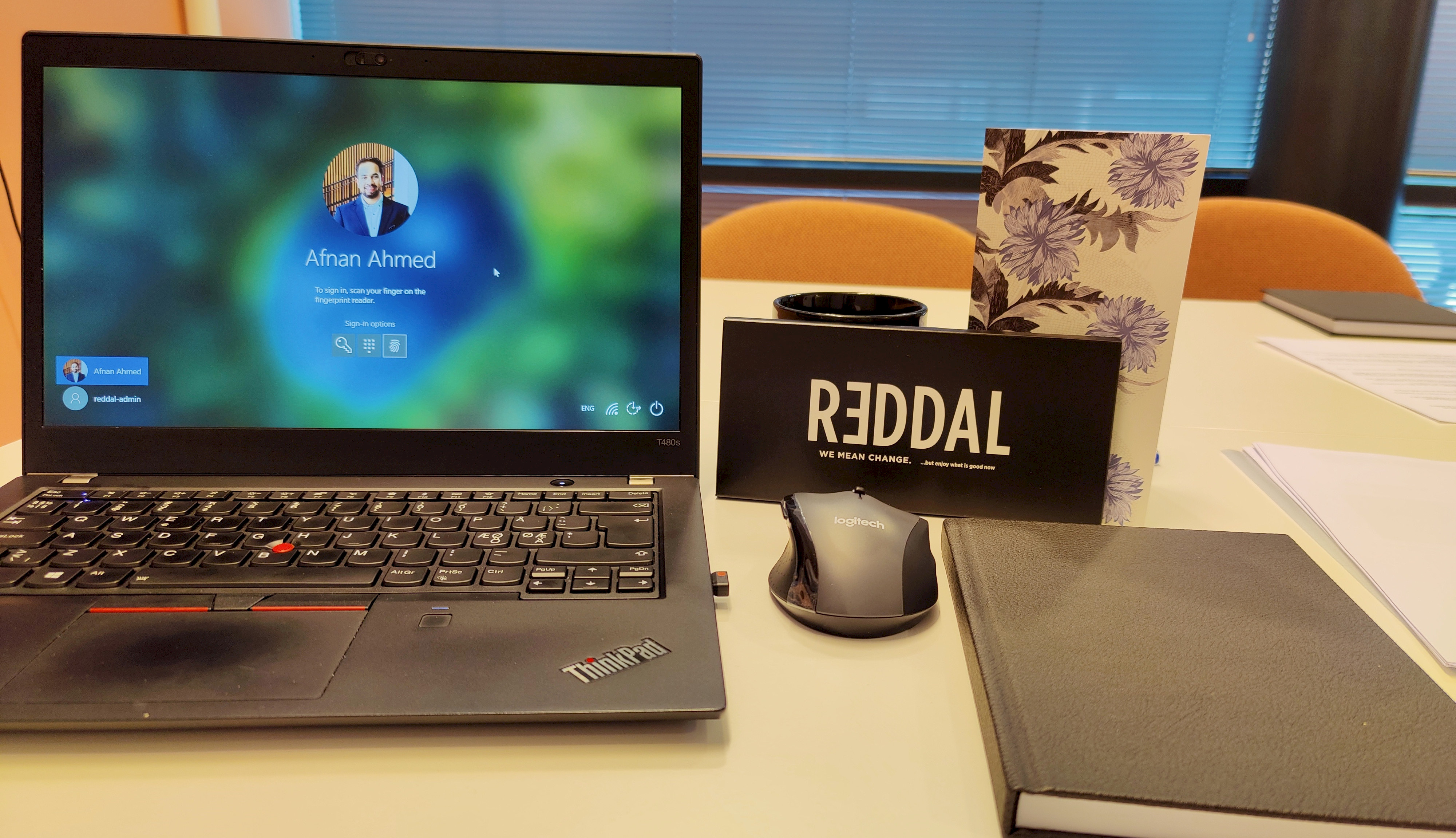 May 5, 2021
Afnan Ahmed, Helsinki
Working for an organization that signifies the development of its people – a new joiner's perspective
Driven by the desire for impactful work and creating change
The realization struck me in the fall of 2020, while I was finishing up on my master's thesis and getting close to graduation. I wanted to work for an organization with a specific set of values. A key element here was the ability to create impact and influence things without hierarchical levels coming into play. These thoughts had arisen from my past personal experience and the topic of self-managing organizations, which I explored within my master's thesis.
So, having researched the company earlier, I considered applying to Reddal to combine these unique elements of creating impact and doing meaningful work. I was able to further verify my views during the multiple interview rounds with different people, which convinced me to join the company. The outcome of the application process was a signed employment contract for a business analyst role.
Swift start to skills development in a diverse and supportive environment
Fast forward to the end of March 2021, and my first full month at Reddal has already passed! Time flies by when you are working on something you enjoy. Add the element of a supportive and motivating environment, and you can feel yourself thriving; this is exactly how I have felt during my first month.
My Reddal journey started with NJT1 (part 1 of the new joiner trainings), which comprised of various modules familiarizing the participants with the Reddal way of working. For some, this may be a boring way to start a new job, but for me, it was pivotal in getting acquainted with the company in a personal way.
I found it interesting how the modules included engaging group exercises, such as building a financial statement for a company, where both internal and external participants from various continents had a chance to share their insights and experiences. Although it was a pity that we were working on the assignment remotely due to COVID, it was still an insightful and engaging experience considering the diversity within our group. I feel that gaining knowledge from others and being able to share my thoughts openly add a personalized touch to any training; for example, by making one feel influential, and opening the situation for multidimensional, sometimes even unexpected but fruitful, discussion.
Individual and group level knowledge development – a building block for motivating work environment, efficient teamwork, and growth of subject matter experts
As enjoyable as NJT was, I was eager to get started with client work because that is how I draw meaning from my work. I was staffed in an ongoing project related to productization strategy, and while the project has been intense, the learning has also been immense. The key aspect here has been the ability to influence the project work without being merely treated as a new team member. This experience demonstrates a significant motivation- and wellbeing-boosting value, which an organization can create by listening to its people and allowing them to influence the work they do.
Alongside the client work, I have learned to understand how important it is for the company and the employees to retain emphasis on knowledge development. In this regard, I was intrigued to find out about the practices around various topics that currently exist at Reddal and came across an encouraging opportunity to contribute to an internal toolkit development project. Being involved in such initiatives where you are contributing to not only yours, but the organization's development as well can positively influence the experience of a new joiner.
Besides contributing to the organization's development, I believe it is essential for any organization to provide an environment in which their employees can also thrive as individuals. While we work together as a team to solve complex problems, we are also diverse beings who draw motivation from different areas. To reflect on my first month at Reddal, I feel that I have encountered some concrete examples of an organization that reinforces this individual development aspect. The activities like 'weekly closings', 'practice sessions' and 'after works' ensure that there is something for everyone to be involved in and develop themselves further.
Looking back to the different ways of development, having both aspects fulfilled in a balanced way, enables us to truly develop our expertise and grow as persons - together and on our own.
Overall, I would say that my first month at Reddal has been intense yet rewarding. I am super excited and cannot wait to see what kind of opportunities and learnings the following months will bring.