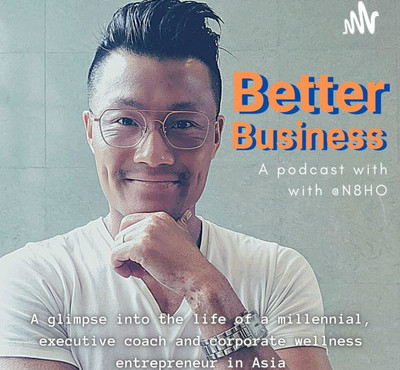 Jun 9, 2021
Per Stenius, Seoul
Challenging traditional leadership – approaches for today and the future
This time, to twist things up a little bit, we have decided to take a new approach to our blog. Instead of expressing our thoughts and sharing cultural insights in a form of an extensive piece of writing, we would like to link you to a BetterBusiness Podcast where Reddal Client Director Per Stenius talks with Nathan Ho, an entrepreneur, executive coach and the host of the podcast. While not all topics discussed are about corporate culture, a lot of it is personal, and therefore, we feel that the podcast episode gives a unique behind-the-scenes view on what underpins Reddal culture.
Nathan and Per touch on topics such as future leadership, through an intriguing, real-world Reddal lens and context. Hopefully, this gives you food for thought on how to view leadership today and how it might develop going forward. Also, ask yourself: what is the common thinking at your current workplace, or if you are yet to kick off your professional career, what kind of approach you would like to see your employer take and why. For example, do you believe in the strict separation and hierarchy of the employer and the employees, or lean towards our way of working together as "the Reddalians", sharing the responsibilities and rewards on the journey to reach commonly set goals?
P.S. Do not miss the "rapid-fire" segment where you can take a moment to reflect on your own answers! Time stamp at 0:31:55 - 0:34:30.
Listen to the podcast either through Anchor FM or Spotify.
https://anchor.fm/n8ho/episodes/The-CONSIDERATE-Executive-Officer-is-what-we-need-today-with-Per-Stenius-e111lbi